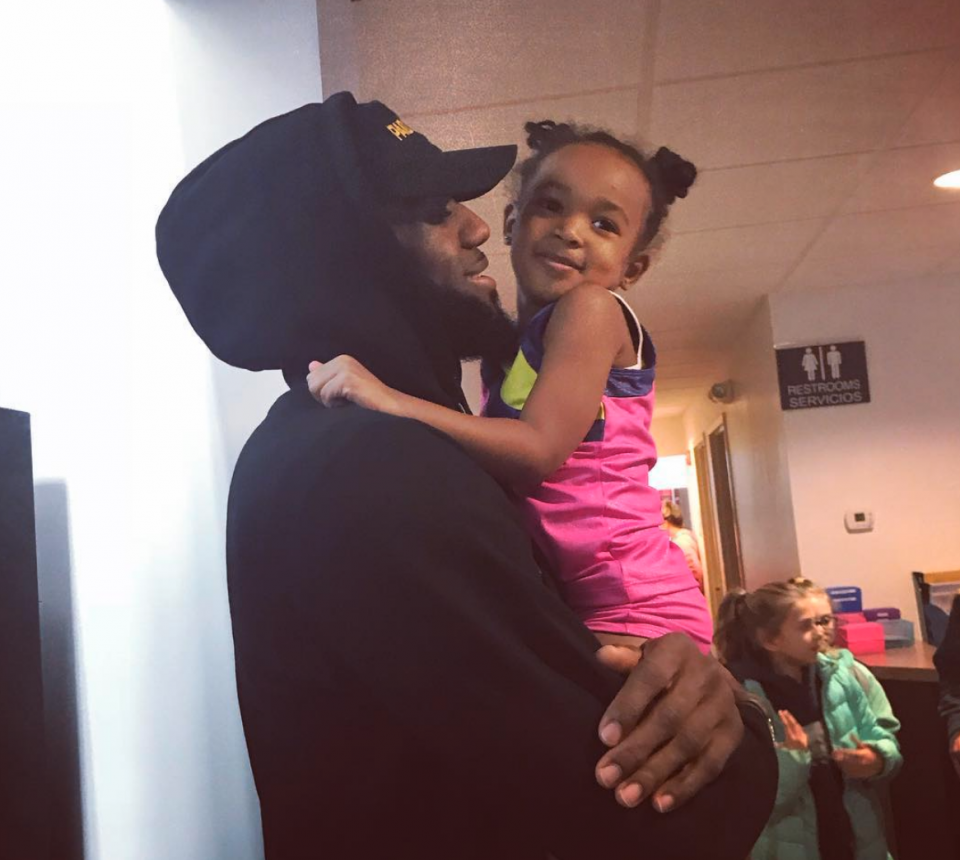 The NBA season is upon us, which means it's time for new Lakers star LeBron James to roll up his sleeves and get to work. But before the 82-game grind could begin, there was a more pressing matter that required James' attention.
That would be father-daughter time with his precocious 3-year-old Zhuri. On Monday, the 4-time MVP shared a video to his Instagram Story of him singing along to "Let It Go" from Disney's Frozen soundtrack with Zhuri.
Take a look below.
LeBron singing Frozen with his daughter Zhuri 😂 pic.twitter.com/V7ioEFLt2k

— Athlete Swag (@AthleteSwag) October 16, 2018
And more from the Frozen soundtrack.
This is a far cry from the last time we saw James' karaoke skills on full display, when he was asked to join Drake and Travis Scott on stage to perform "Sickomode" at a recent LA concert.
View this post on Instagram
While we appreciate the swagger James provided at the Staples Center, we'd much rather see him perform more songs with Zhuri.