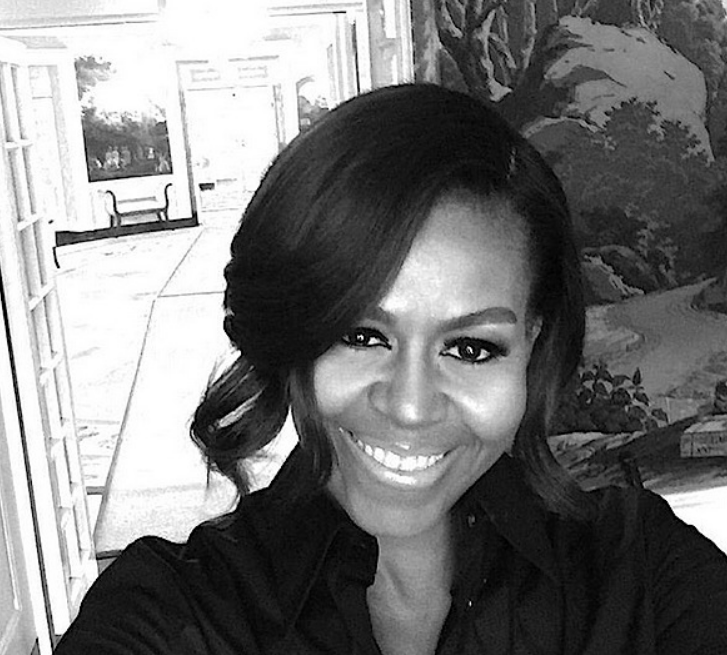 A most interesting situation has developed with scandal-ridden Sen. Al Franken's (D-Minn.) vacant senate seat.
First, Franken was yanked from office (he officially resigned, but was unofficially dragged out) based on accusations that he sexually assaulted a woman, replete with a photo showing him about to grab the military woman's breasts.
The second situation to arise from the smoldering ashes of Franken's collapsing political career is this: the Republican candidate to succeed Franken compared former first lady Michelle Obama to a chimp on social media, but she is now losing the political race by a wide margin.
Here is a recap of the social media meltdown courtesy of blogger GeoPost 24/7:
(Minnesota GOP Senate Contender Compared Michelle Obama To A 'Chimp' On Facebook)

Republican Karin Housley, a state senator running to represent Minnesota in the U.S. Senate, compared then-first lady Michelle… – https://t.co/eXqYKxVxvS pic.twitter.com/AHKEd33RCi

— EShopiz (@gooshi2000) October 15, 2018
The Huffington Post was one of the first publications to remind the public that Republican Housley compared Michelle Obama to a primate back in 2009. Housley bitterly disapproved of Obama's behavior when she met with Queen Elizabeth.
Housley wrote on Facebook back then that "Michelle is soooo far from cool. Don't we expect our First Ladies to at least stand up straight? (And my dear sister, know the proper etiquette and DO NOT TOUCH THE QUEEN!)."
She continued, "I do miss Nancy Reagan. Ronald even more. Speaking of Bedtime for Bonzo, I think even that chimp stood up straighter than Michelle. Uh-oh, someone is going to make a comment."
Bedtime for Bonzo, for most of us who don't know, is a 1951 film that former President Ronald Reagan starred in during his days as an acclaimed actor.
Karma, however, is perhaps catching up to Housley. She is losing to her Democratic rival Sen. Tina Smith by 16 percentage points, NBC News reports.
The flacks who orbit around Housely wrote this campaign statement to HuffPost for daring to unearth Housley's racist statements from a decade ago: "It's not surprising the Huffington Post—basically an extension of the Democratic Party—would do Tina Smith's dirty work for her. This is what the radical left does when they are losing—they attack Republicans so they don't have to come up with solutions to the problems Minnesotans are facing."
This is typical of Housley's ilk: she did not address nor apologize for her racist statements about a person most urbanites believe is a beautiful woman (Michelle Obama). Instead, Housley resorted to blaming the "fake" media when her racism was exposed, though the words came from Housley's own Facebook page.