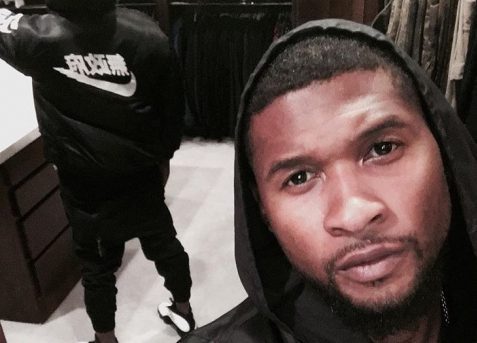 Usher marked his 40th birthday in Los Angeles over the weekend.
The "Yeah" hitmaker celebrated with friends including Diddy and Kevin Hart at Delilah in Los Angeles on Sunday Oct. 14, 2018.
A source told the New York Post's Page Six column: "Kevin and Diddy both did a birthday speech with a toast wishing Usher happy birthday and for 'blessing this Earth' with his talent. [Diddy] said he was very proud to have known him since he was a teenager. It was such a beautiful celebration."
Tyler Perry, Kelly Rowland, Kendall Jenner, Chris Brown and Tyga were all in attendance and each of the guests were given party favors in the form of baseball caps with the letter A on the front, a nod to Usher's hometown Atlanta.
Usher has been quite reflective in the last few years, and previously thanked his fans for helping him through "very tumultuous times."
Speaking while on stage, he said: "You know, it's been some time since I've been back here at The O2 and I mean, I feel this way most of the time, but I sense that no matter how many days, weeks, months, years pass – we always stay connected. And for that discipline or that support I thank you guys so much because this 23 year career of mine has … Yeah I've been here for a minute … But within 22/23 years I've made a lot of different transitions, I've been through a lot of things. I've had some ups, I've had some downs, I've had some very tumultuous times and the things that help me to make it through that is your love and your support and I just want to take two seconds to thank you, thank you for everything."