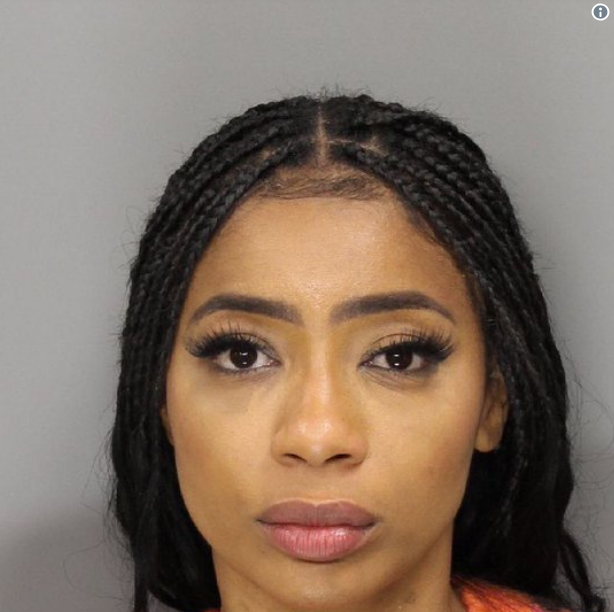 Volatile "Love and Hip Hop" star Tommie Lee has been arrested yet again, just hours after getting out of jail for felony assault on her daughter at her school.
Tommie Lee was originally arrested on Tuesday when she reportedly stormed into her her daughter's middle school and pulled her hair and slammed her head into a locker at Griffin Middle School in Smryna, Georgia, a suburb of Atlanta. After being released Wednesday morning, Tommie is now back in jail after being arrested that same night.
Tommie, 34, who was born Atasha Chizaah Jefferson, was originally charged with felony aggravated assault, simple battery, first-degree child cruelty and disruption of public schools and released on $27K bond.
Lee was ordered to avoid any contact with her daughter, at least until her mandatory court appearance.
Tommie Lee did not heed the mandate. Just three hours after being released, Tommie called her daughter.
As a consequence of contacting her daughter in any way, the reality star was arrested anew.
According to WSBT-TV, Tommie Lee was arrested at her home at approximately 8 p.m. The television station states that when police arrived at her home, she refused to answer the door and resorted to trying to hide in her attic.
No word on how police obtained entry and eventually located Lee to apprehend her.
Tommie Lee is currently being held at the Cobb County Sherrif's Office without bail.
Stay tuned to further updates on this increasingly volatile story.