Ray J moves past music and TV to international technology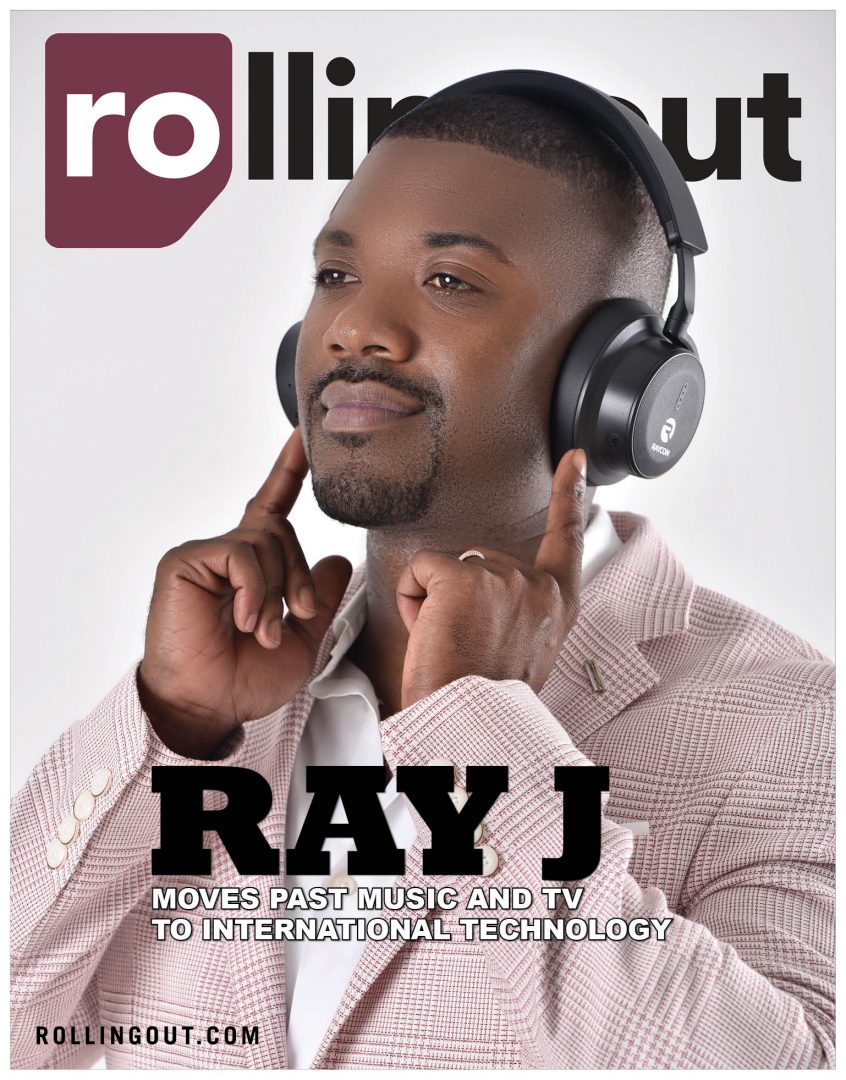 If you aren't sharp you may have underestimated the phenomenon that is Ray J. He is years away from 40, yet his career spans over 30 years. We met him as the little brother to R&B diva Brandy, who did television alongside his superstar big sister.
Later we learned Ray J could sing as well as act, and he went on to have several hit hip-hop and R&B records. His true claim to fame, however, is the fact that he's been able to have staying power on reality TV for nearly 20 years. Ray J's party persona was made for TV and his charm and charisma created an opportunity on VH1's hit show, "Love & Hip Hop Hollywood."
"Love & Hip Hop Hollywood" introduced Ray J in 2014 as a playboy with a penchant for beautiful women, but over the last three years, we've seen him transition from player to boyfriend, to husband and most recently father with the birth of his daughter Melody.  Although Ray J had begun slowing down on the party scene, it was the birth of his daughter that introduced a more focused Ray J with his family as his priority.
His social life isn't the only area that has transitioned over the last few years, Ray J was quietly working on several deals most importantly a 31 million-dollar international deal between his company Raycon and Cowboy Wholesale, a leading distributor of consumer electronics. The company is growing exponentially and continues adding technology-driven products to their catalog. Besides the popular Scoot-E-Bike that was introduced on "Love & Hip Hop Hollywood," Raycon includes state-of-the-art wireless speakers, headphones and microphones.
We sat down with Ray J before rolling out's RIDE Conference to discuss his transition to technology, fatherhood and what he envisions as his legacy.
Do you believe technology is bigger than music?
I wouldn't say tech is bigger, but it's certainly more of a sure thing considering the state of the music business today. It's also necessary to the music and entertainment industry because technology drives everything.
What was your inspiration for Raycon?
I saw that technology was the future. I wanted to explore the possibilities of being in the tech world, so I took the risk and funded my company, Raytroniks®, Inc. focusing on the brand Scoot-E-Bike®, an Eco-friendly electric bike. After a year of operating Raytroniks® with the Scoot-E-Bike®, it was a success, and in 2017, I met with Cowboy Wholesale, an investor that was willing to take a chance on me and my brand, [and] we brokered a deal and created Raycon Global. Within a year of operations, Raycon Global has expanded to include more affordable electronic products.
During your fireside chat at RIDE, you mentioned being a risk taker. How has taking risks worked in your favor?
When I started Raytroniks, I took the risk of funding the company, I knew very little about the electronic business, but I was determined to learn in uncharted territories no matter the risk. I stayed with it and thank God I partnered with people who were on the same page as me. If I hadn't taken the risk or [had given] up, there wouldn't be a Raycon Global today.
From music to television and now reality television, you've worn so many hats. What is the secret to your ability to multitask?
For me, I don't have a choice. When you are ambitious, you can't stop creating more goals for yourself and then you got to work to be more productive in order to make those goals a reality. I think it's just a natural part of being an ambitious person.
Do you see yourself taking on more television roles or making business your focus moving forward?
I enjoy acting and reality, it's the entertainer side, but I'm also into technology which is the future.  I see myself continuing to do both.
How have you managed to stay relevant on television for so long?
I don't really have a formula, honestly. I've been blessed.
How is Ray J the husband and father different from Ray J the playboy?
First, I'm older and my past has changed drastically as I matured into adulthood. After watching my wife go through 27 hours of labor, I have a higher level of respect and all women. Love you, Princess! I'm growing every day to become a better husband and the best father to Melody. I'm not going to get it right all the time, but I'm all in for being the best I can be.
What have you learned from fatherhood? How did it cause you to look at your future differently?
Fatherhood is the next level of love period. Of course, it's natural to feel something deeper for a human being that you were responsible for bringing into the world. It's learning every day of how to be better at caring for my baby and her mom. As a husband and father, I'm responsible for providing and protecting the family and [that's] my number one priority.
You've mentioned legacy and how important it is to leave one. Was having a family of your own the catalyst for you to start thinking about your legacy?
It definitely made it a priority but I've always been thinking that way it just may not have been what the public was able to see. It's natural to grow and then certain things become a larger priority. As a man, you want to be able to provide for your family in a way that means your children and children's children will always be good.
In transitioning from entertainment to business is there anything that you wish you had known before starting business negotiations?
I wish I knew more about the corporate side of the business world. I know about the marketing side and how to make things connect but I had to learn business etiquette.
If you knew when you were younger what you know now, is there anything you would have done differently?
Looking back, I would have made better decisions, but I'm appreciative of the challenges in my life. I'm happy to be in the space I am today. 
Story by Christal Jordan
Images by Collis Torrington