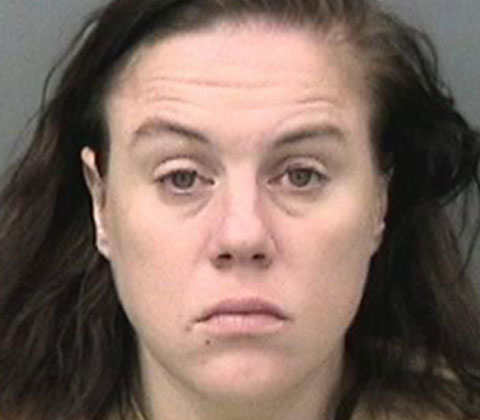 Often the tragedy of drug addiction affects innocent family members in the life of the addict. There can be no more innocent a victim of addiction than a baby, and now a Florida mother has been charged with his death.
In April 2018, Megan Rand, 34, a mom of three, made a frantic call to 911, her 8-week old son was unresponsive. First responders transported the infant to St. Joseph's Hospital, who had a body temperature of 105.7. Tragically, the baby died while being treated in the hospital. According to the Tampa Bay Times, police investigators went to Rand's home later that day to begin an investigation into the death of her son. What they found was shocking and would eventually reveal the circumstances of the baby's death.
In searching the apartment, police discovered evidence of drug use. This included a baby bottle next to a Brillo pad that appeared to have been used as a filter for smoking crack and a crack pipe inside a dirty diaper in the trash. In addition, detectives noted that Rand seemed to be under the influence of drugs. She admitted to police that she smoked crack and hid the pipe when police arrived because she was scared. Then an autopsy performed on the newborn the day after he died listed as the cause of death "diffuse pulmonary hemorrhage with hypothermia due to cocaine exposure."
But the medical examiner stated that the manner of death, i.e. natural or homicide. was undetermined. This week toxicology results came back which indicated that cocaine was found in the pipe in Rand's trash, the urine in her baby's diaper, the newborn's blood, the baby bottle nipple and in her own blood. As a result, she has now been charged with one count of aggravated manslaughter of a child. Rand was booked into the Hillsborough County jail, where she was being held Wednesday in lieu of $100K bail.
According to her Facebook page, this is another in a series of tragedies that have hit her life. In 2016, her husband and 7-year-old daughter both died.