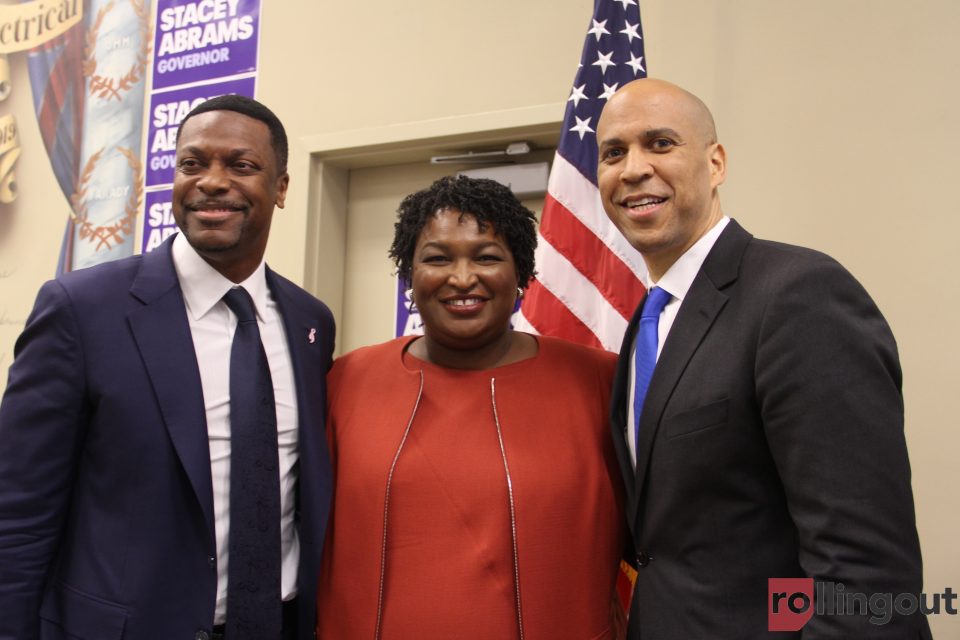 With two weeks remaining in one of the most important elections of this generation, Georgia gubernatorial candidate Stacey Abrams continues to work around the clock to urge voters to head to the polls early.
Abrams recently spoke at the IEBW (International Brotherhood of Electrical Workers) in Atlanta along with actor/comedian Chris Tucker and Senator Cory Booker.
Tucker spoke briefly and urged the crowd to take friends and family members to the polls early to vote. Booker, New Jersey's first Black Senator, took things up a notch by sharing how important it was for audience members to do their part in this historical election.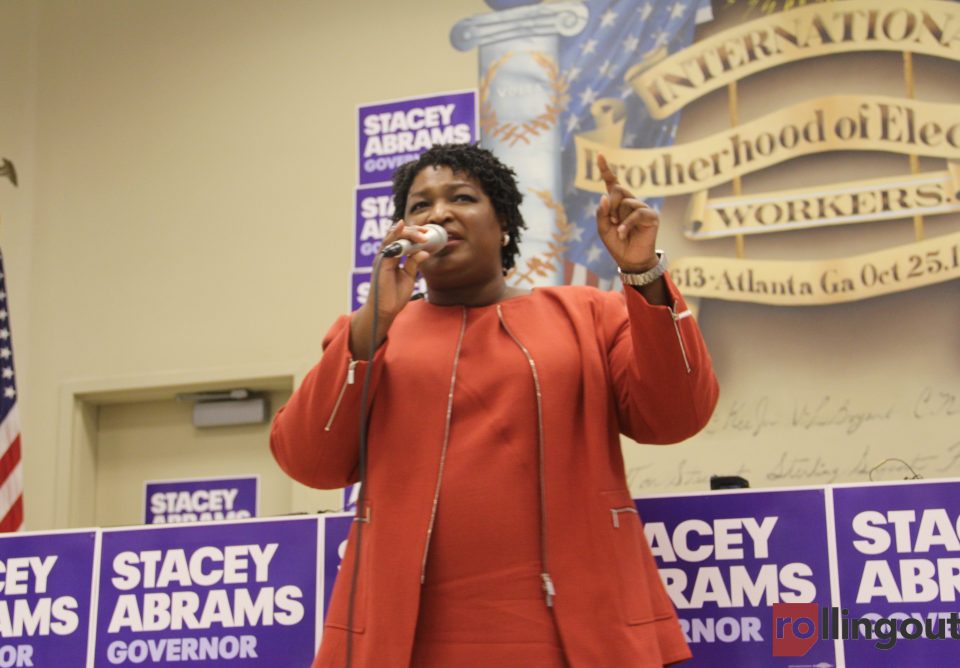 "The whole world is watching Georgia right now," Booker told the audience. "We're at an historic point in our country. Too many people in Georgia who are hurting. There are folks dealing with illness and disease and it could be a life-changing event if they don't have healthcare. There are young people dedicating their lives to teaching. This is a moral moment… We have to understand that democracy is not a spectator sport. This is a moment where we can change history."
"I believe I'm the only candidate with a true comprehensive plan to move this state forward," Abrams said following her speech. "From education, to creation of jobs, to expansion of medicare, these issues will define if Georgia will move forward in the next generation. We are a vital part of the American economy. I'm proud to have one of our leading senators here speaking about the importance of Georgia and this election."