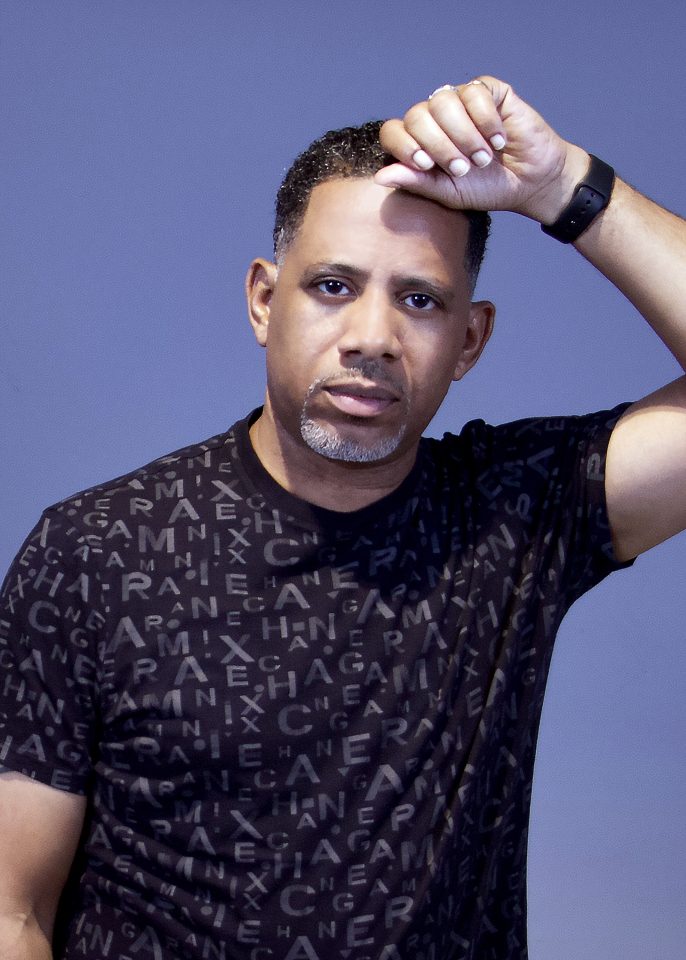 Byron Fitchpatric is the senior pastor of Crosstown Church and the owner of Snapix Photography. Hailing from Memphis, Tenessee, he relocated to Des Moines, Iowa, due to an intervention by his aunt and grandmother to get him out of Memphis where he was living a destructive life. Through a series of events, God got his attention leading him to his wife and ministry.
How do you utilize your knowledge to benefit and inspire others? 
Caring is sharing. I'm a very personable person and I enjoy building relationships. … These relationships allow me opportunities to share any knowledge I've gained to benefit and inspire others. Whether through preaching or teaching, mentoring or counseling, or day-to-day interactions, it's all about sharing to help others.
If you were to give a speech to young men, what would you title your speech and why?
"If I Had One Chance." We live life like we have many chances to get it right, to have a do-over. Although this is true in many cases, living this way causes us to become complacent in accomplishing our goals. If we lived like we had one chance, we would make the most of that chance.
What two quotes do you use to motivate yourself and others?
"Your life style will determine your lifestyle." "Your self-regime is a reflection of your self-esteem."
Name two iconic humans that have inspired you or currently inspire you. Why?
Dr. Martin Luther King, Jr., of course. He was the most selfless person in modern times, which reminds me of another quote: "Fighting for prosperity you will neglect humanity.  Fighting for humanity will bring you prosperity." The other is Barack Obama. I know I picked two most common and certain persons, but they are stellar. President Obama somehow served two terms as President without any real scandals to tarnish his reputation. He is someone we all can learn from about what it takes to have and maintain good character.
Please share the evolution of your brand and purpose. 
My brand, for the most part, has been a positive influence. I try to put out positive messages as much as possible. Something that will encourage, motivate and inspire others. Something that will also bring glory to God.
How do you build your network for success? 
Mostly word of mouth and social media through regular postings of pictures, videos, quotes, etc.
What two moments in your life changed you the most?
The moment I truly discovered Jesus was really real through a personal spiritual encounter and another spiritual encounter when through a vision He called me to go to Cornerstone Family Church.
What piece of advice would you tell your teenage self?
I would tell my teenage self that it's ok to be a nerd. All the cool people will someday work for you.
What advice would you give to young men about dealing with their emotions?
Facts over feelings. Although our emotions are given to us by God and are good and necessary, if not handled correctly emotions can cloud our judgment. Don't allow your emotions to be a driving force in the decisions you make in life. Let facts be the driver and let emotions be the passenger.
If you could leave a legacy to your children or grandchildren, what would it be?
Wisdom and knowledge. Getting wisdom is the wisest thing we can do.
What do you define as your #BlackManMagic?
Knowing that many can't stand us, but they can't stop us. They don't want to be us but want to be like us.
Social Media Handles: Facebook (Byron Fitchpatric), Twitter (@fitchpatricb), Instagram (byronfitchpatric), Linkedin (Byron Fitchpatric), YouTube (Byron Fitchpatric), Snapchat (lordbyron68)