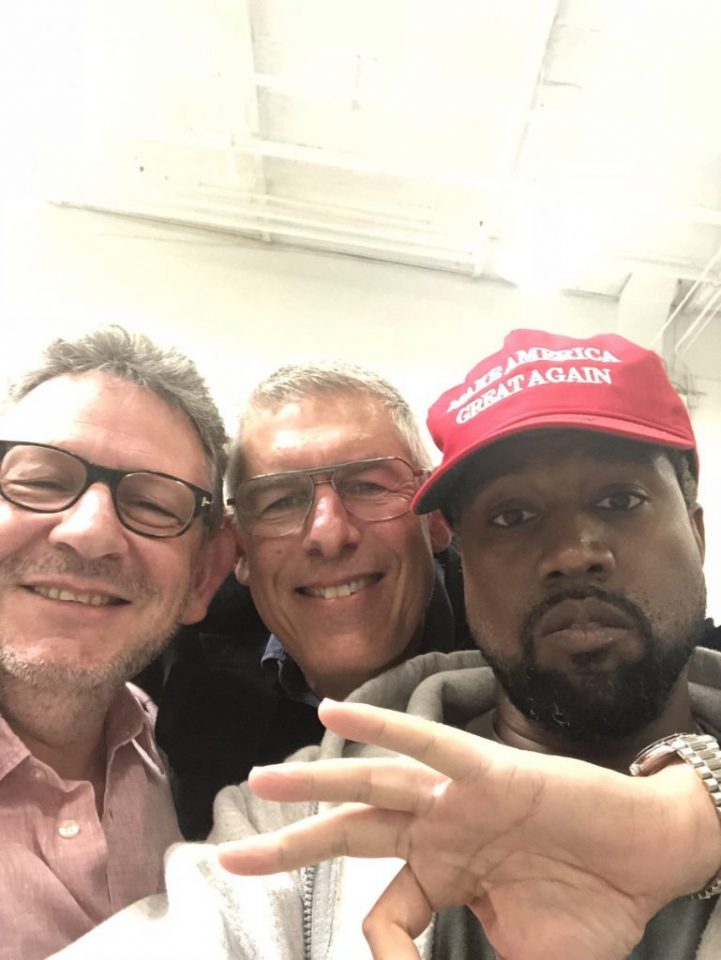 Did someone swoop down and snatch Kanye West out of the sunken place so that he can now see the world with sober eyes again? Or is West just tired of having his senses bashed in from every direction?
The embattled and troubled rapper declared he is quitting politics after feeling that he was being "used" to disseminate messages that he did not endorse nor believe in.
Kim Kardashian West's husband, 41, went on another Twitter tirade on Tuesday evening. But this time it was to pronounce his exit from politics that has turned him from a venerated rap genius into a social pariah. He's also become a national laughingstock who's been mocked on "Saturday Night Live" and all over social media in recent months for his theatrics and hysterics.
The hitmaker and clothing designer said on Twitter that he plans on "distancing" himself from politics just weeks after his sensationalized and heavily-criticized visit with Donald Trump in the Oval Office.
"I am distancing myself from politics and completely focusing on being creative!!!" he wrote on Twitter.
West is also in his feelings. The "Gold Digger" rapper is feeling some kind of way about being associated with ultra-conservative activist Candace Owens, who's been trying to persuade Blacks to perform a mass exodus out of the Democratic Party.
Owens claimed on Twitter that West took part in designing to her "Blexit" logo (which stands for "Black Exit" from the Democratic Party), but 'Ye is now disavowing any affiliation with Blexit.
West stopped short of renouncing his friendship with Donald Trump, whom he did not mention, but this most likely means that he will not be supporting Trump in the days leading up to the election.
There is no indication of how West's retreat from politics will impact his wife, Kim Kardashian West, who visited No. 45 separately at the White House.
Check out what Kanye had to say in his own words:
https://twitter.com/kanyewest/status/1057366616432930816
https://twitter.com/kanyewest/status/1057366623621955586
https://twitter.com/kanyewest/status/1057366629326053376
https://twitter.com/kanyewest/status/1057382888520499201
https://twitter.com/kanyewest/status/1057382916760707072