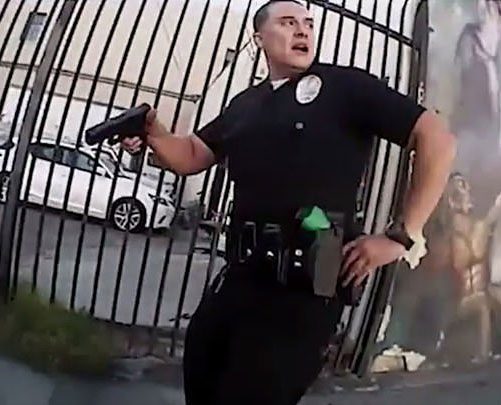 Ever since the brutal 1991 beating of Rodney King at the hands of officers of the Los Angeles Police Department, citizens are wary of LA law enforcement. The justice department has found over the decades that the LAPD has been rife with corruption, cover-ups, and abuse of authority. So the department has had to really work on its public relations. But it comes as a shock to at least one family, that it took the LAPD two years to release bodycam video of the arrest that led to the death of a relative.
The video was just recently released and it seems clear to many that the LAPD would prefer it not be seen by the public. On July 28, 2016, Officer Eden Medina was chasing Omar Gonzalez, after he was stopped in a suspected stolen vehicle. After a foot chase, Medina shoots Gonzalez in the back, and one officer is heard saying "Get the gun. It's right there."
As Gonzalez lay dying on the ground, Medina is then heard saying to another officer "Choke him out."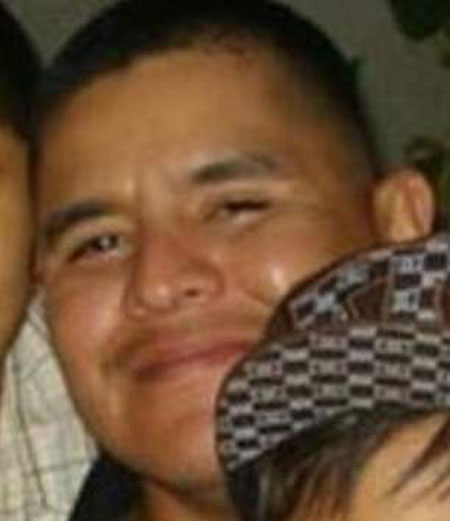 But Medina faced no administrative discipline in the shooting. He stayed on foot patrol and was never assigned desk duty as the LAPD believed the shooting to be justified. Shockingly, two weeks after killing Gonzalez, Medina would go on to shoot Jesse Romero,14, who was caught painting graffiti on a wall and took off running. Medina shot the fleeing teen as he was trying to climb over a fence and tossed a gun. Medina was also cleared in that shooting and is still an LAPD officer. It also took Romero's family two years to get that video released.
The family of Omar Gonzalez is now suing the city of Los Angeles. A lawyer for the family stated at a recent press conference "
"We also want to point out that this LAPD officer that killed our client, Omar Gonzalez, he was not given desk duty. He was not removed from patrol, and twelve days later he kills a 14-year-old teenager. We fault the LAPD for keeping him on patrol when clearly, he should have been fired, or he should've been retrained, or he should've been given a medical leave so that he can sort out the issues of killing a man who at the time was not posing a threat to him."
The video of Officer Medina shooting Omar Gonzalez and saying "Choke him out" can be seen below. (Warning: Graphic Violence)