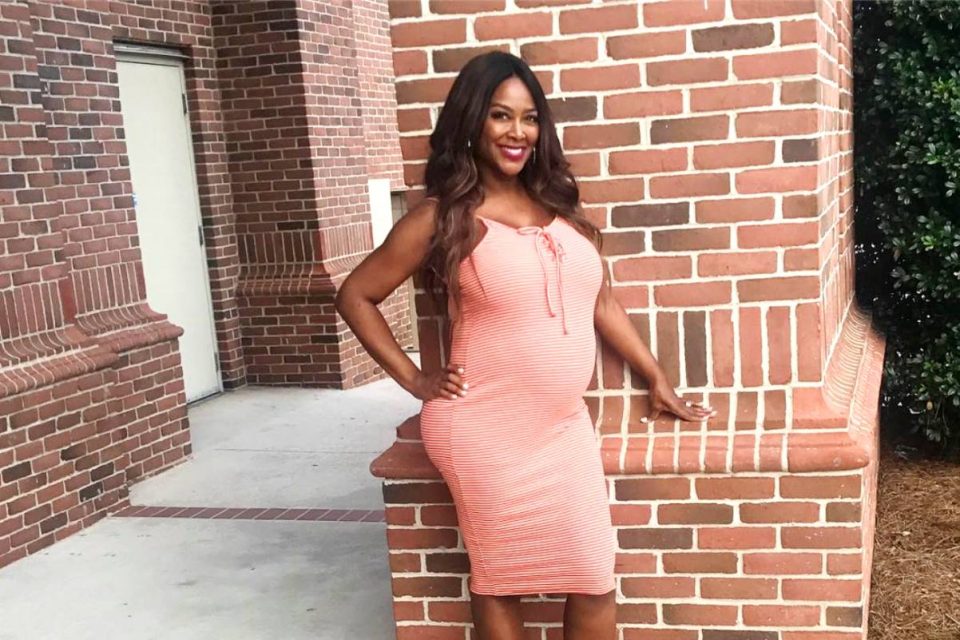 Kenya Moore gave birth to a baby girl named Brooklyn Doris Daly on Sunday, Nov. 4, 2018. While we're sure Moore is enjoying the birth of her new daughter alongside her husband Marc Daly, her story should be an inspiration to professional women over 35 that find themselves worried about achieving their happily ever after later in life.
The former beauty queen was ridiculed throughout numerous seasons on BRAVO's Real Housewives of Atlanta for being single in her mid-forties and not having children. Castmates openly made fun of her, claiming her eggs were old and dusty, and in one episode used a cardboard cut out groom to make fun of the fact that they didn't believe she could actually be in a real relationship.
Through it all, Moore kept her beauty pageant smile in place and continued living her life. She spoke with People Magazine after giving birth and explained her daughter's name. "We named her Brooklyn because that's where we met and fell in love and Doris after my grandmother who passed away last year and who raised me," Moore told People.
Moore posted on her social media regularly throughout the pregnancy and was candid about using the in vitro fertilization method in order to get pregnant. Days before giving birth, she posted a picture from her hospital bed, showing her severely swollen legs and ankles after having been diagnosed with preeclampsia. She shared that she'd gained 17 lbs in One week due to severe swelling and water retention, high blood pressure and excess protein in urine.
While it wasn't as easy as some women's journey to motherhood, Moore's story should serve as inspiration for many women who find themselves in their mid to late forties without the family they envisioned. For Moore, getting married at 45 and having a baby at 47 has led her to her happily ever after.
Hopefully, Moore's success story in spite of constant ridicule, will discourage other women from judging each other based on marriage and family and instead encourage women to support each other in accomplishing both personal and professional goals.