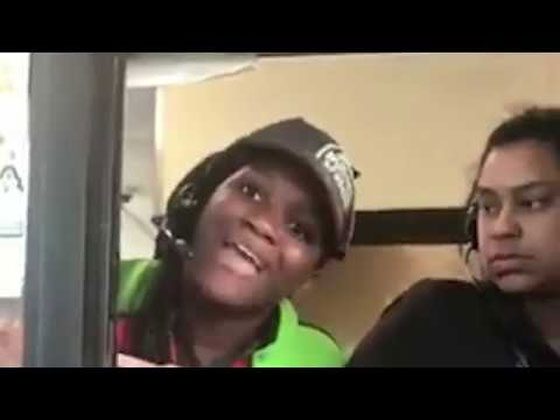 Over the past year, America has been exposed to various White people spouting racist views and actions against ordinary Black folk going about their everyday lives. But racism and bigotry can be a two-way street, all of it born of ignorance and intolerance.
Apparently, that was the situation when a Hispanic couple at a Burger King drive-thru window in Miami, Florida, encountered a rude and nasty cashier. The customers were subjected to a withering verbal assault because they requested a refund. At issue was the displeasure with a manager who was on a cell phone while handling their food, an action they deemed unhygienic.
After word of the encounter spread on social media, the Miami Herald is now reporting that the worker has been fired.
"The actions of this team member do not reflect the values of the Burger King brand," a spokeswoman for Burger King stated in the Miami Herald. "We have a zero-tolerance policy for this type of behavior, and the individual is no longer with the company."
The outrageous encounter can be seen below:
https://www.youtube.com/watch?v=E1nD7mEyGKA