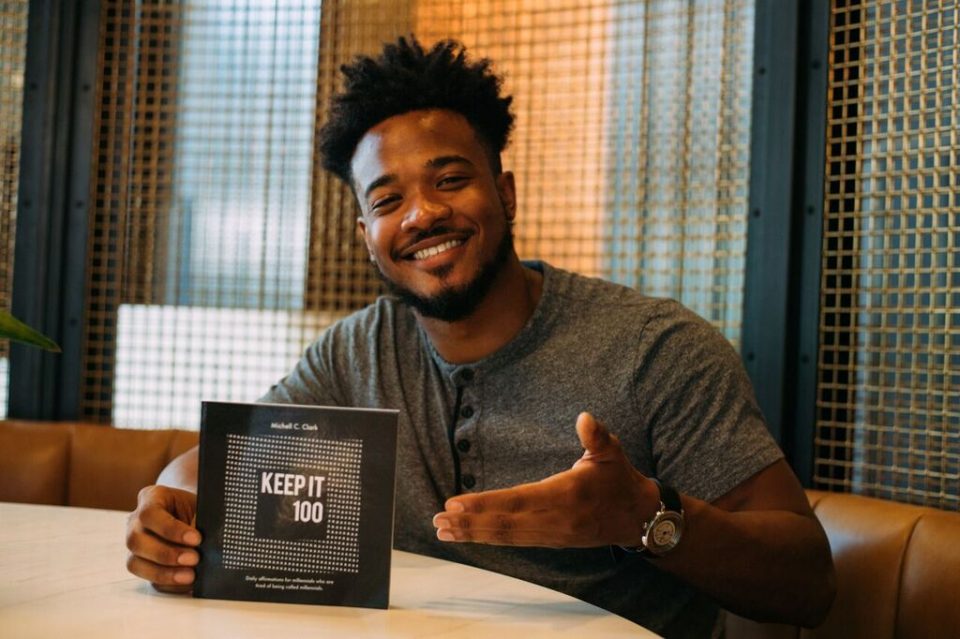 Social media strategist Michell Clark knows a thing or two about the pressure of entrepreneurship. Branching out on his own two years ago, he now creates sarcastic and witty content that has earned him more than 36,000 Instagram followers.
But throughout his journey, Clark has realized that the ups and downs of being a creative is a story that is very rarely told. In October, 13th & Joan, a Chicago-based media and publishing house, released his book Keep It 100: Daily Affirmations for Millennials Who Are Tired of Being Called Millennials.
In Keep It 100, Clark seeks to speak to some of the hardships entrepreneurs face and give creatives permission to admit that the road to success is tough yet worth of the ride.
Rolling out recently sat down with the newly minted author to discuss his book, entrepreneurship and how to overcome pressure.
Let's jump right into the book. Why did you decide to write it?
I've been writing [for] over 10 years, but I set out to challenge myself and create something of value and long-lasting. Influencers can get trapped with only making content for social media and online publications, which is still impactful, but I wanted something to stand the test of time in a different way.
When it comes to the book, I think the title really speaks for itself. We are tired of being called millennials and put in a box. Some of these affirmations are actually past tweets that really resonated with my audience. These are affirmations that skip the flowery language, yet [the book] is probably the most sarcastic and funny take on affirmations. It's pretty blunt and to the point but still vulnerable.
Who was your target audience when you began to write it?
I think it's really for creatives and entrepreneurs. I named those two groups because I think the people in those categories are almost always going through some transition or challenge that relates to growth. This group applies a lot of pressure on themselves so I wanted to provide them with some encouragement that was substantial. The journey can be very pessimistic if you don't watch the type of content you absorb.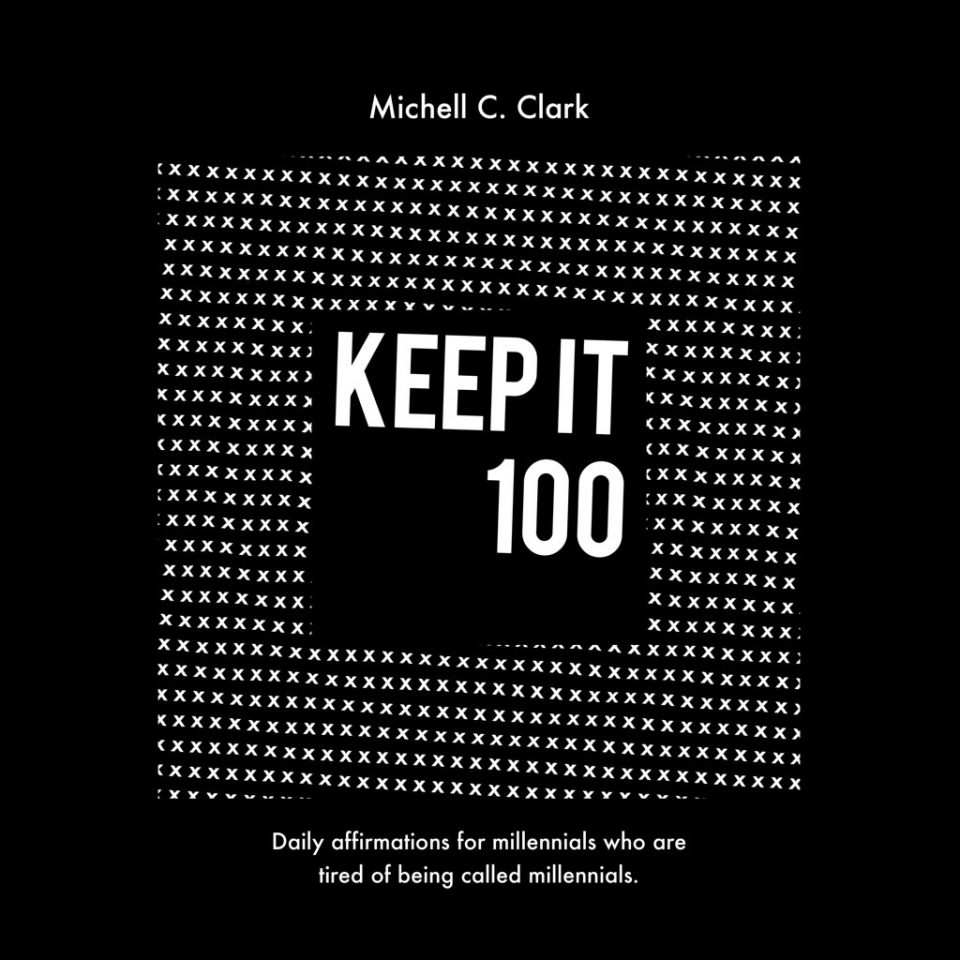 Where do you think the pressure comes from with creatives and entrepreneurs?
I definitely think society plays a huge role in pressure. There's always pressure when we choose to invest our time and energy into a creative or entrepreneurial effort. Also, we do a lot of self-applied pressure. When you are passionate about something and want to see it through, you can become your worst critic. Social media is also a degree of pressure to conform [to] or portray that we are doing well. It's a number of things.
What keeps you inspired through your own journey?
One of the things I've learned this year is to make sure I'm progressing in the right direction. I've had to be real with myself in a lot of areas about who I wanted to be and how I wanted my journey to go.
What advice would you give influencers who want to create an authentic voice that stands out?
There are about 15 buzzwords and cliches like "grind" and "hustle" that I wish I could just ban from social media. I think we have to be realistic and give people our mistakes as much as our victories. We need to give people value and our full story.
Do you have any tips on how creatives, especially Black men, can practice self-awareness and self-care?
I am very much an advocate of therapy through the gym and getting stress out that way. I think that self-care looks different for everyone and doesn't have to be the stereotypical experiences. For example, a form of self-care for me is watching "Parks & Rec" before I go to sleep to let my mind totally disconnect.
I also was going through a brief period of feeling burnt out. During those times, you are kind of forced to sit and reevaluate what you truly desire, and self-care habits can form out of that need.
How has the response to Keep It 100 since its release?
It has been beyond what I could have imagined. I've been working on this book for about two years, and I put so much into it. From the time I announced it to the release, the support has been incredible. I even sold out all of my pre-orders. I'm really grateful, and I think it will help a lot of people navigate life.
To keep up with Clark or order his new book, visit michellcclark.com or follow him @michellcclark.