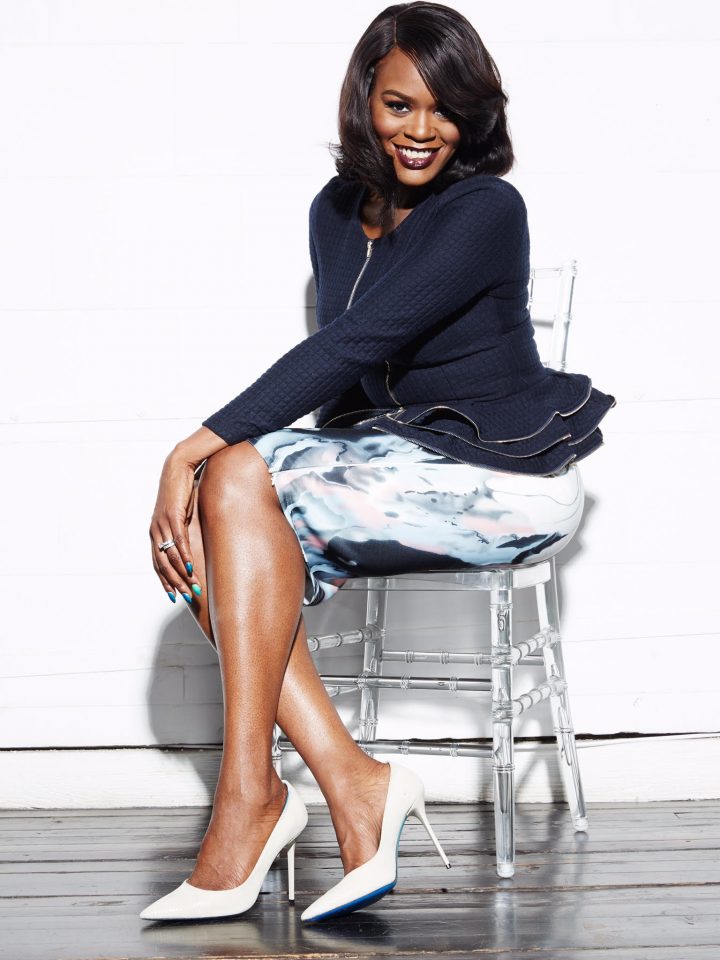 A New York City-based businesswoman, Stella Maze has worked her way to the top of the fashion industry with her colorful and creative high-end designs. Originally from the Virgin Islands, Maze incorporates influences from native crystal blue water in her eye-catching blue sole shoe designs. The luxury shoe brand Stella Hues has been featured in several major publications as well as at New York Fashion Week. Her styles have recently been worn by celebrities like Tracee Ellis Ross.
Rolling out spoke with Maze about being a minority designer in the fashion industry and working with actress Tracee Ellis Ross.
How did you get your start in fashion?
I have always had a passion for creating uniqueness in all that I do. My experience [in fashion] started at a very young age while helping my mom who was an established dressmaker. I would help her hem garments for her customers' orders daily, which made me eager to learn and do more. Eventually, I began designing and making clothing for my friends and me.
What does fashion mean to you?
Fashion doesn't have a specific definition that can connect universally. For me as a designer, fashion symbolizes so many different things.  In a nutshell, it is the limitless evolution in fashion gives me the power to manifest and express my individuality without restrictions.
What sets Stella Hues the shoe brand apart from others?
The Stella Hues brand is unique in every aspect since its been established as a foundation for my creativity. From our materials, to the prints presented every season, to the colors embodied, and even our professional customer service to our methods of production, that's what sets us apart. In addition, we also use a 100-year- old handmade process for one of a kind products that we offer to our customers.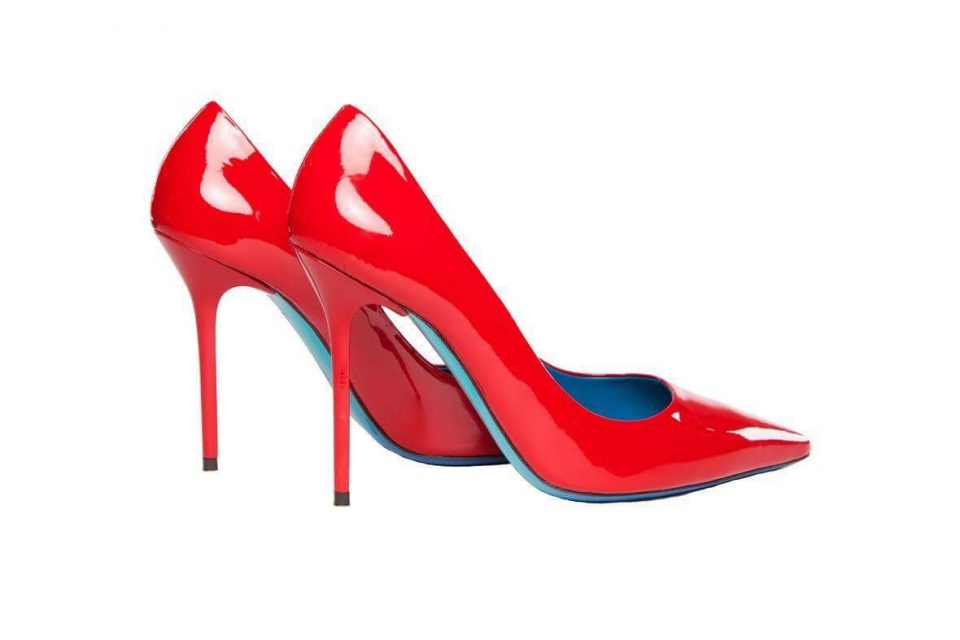 How do you see diversity in the fashion industry?
As fashion continues to reveal stories in pop culture, the diversity has become more welcoming in design and designers. I am excited for what is to come in the world of diverse fashion abroad.  
What is the biggest challenge of being a Black designer in this industry?
There are many challenges that you face as a designer of ethnicity. One of the biggest challenges in being a Black designer in this industry is getting support from other Black designers. We are so framed into being competition towards one another that we ultimately forget about the possibilities in collaborations. Another challenge as a Black designer is finding various avenues, opportunities, and resources for your talent to grow while continuing to learn what it takes to be successful. I fuel my creatives with drive from breaking these types of barriers, not only for myself but rising designers as well.   
What is it like to have Tracee Ellis Ross wear your designs?
Wow, she is such a vision and an individual with an amazing presence and spirit. Her team was very professional when they contacted me. It was an honor to have the fashion icon wear Stella Hues while showing me as a Black designer so much love. I am forever grateful.  
Where do you see Stella Hues in the next five years?
I see Stella Hues as a brand expanding into a global household name brand. I see products being seen on print and television commercials, billboards, and people will be walking on water across your TV screens.