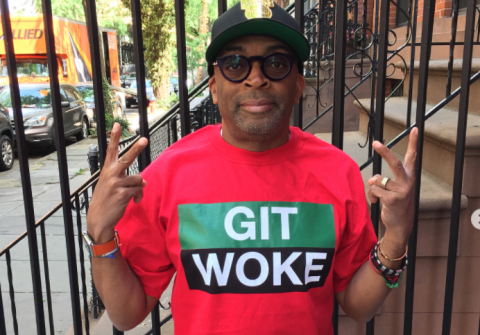 The 61-year-old Hollywood legend who has helmed documentaries about
Michael Jackson and Pavarotti has worked in almost every cinematic genre
possible, but making a "straight out singing and dancing" movie is
still on his bucket list.
He told CinemaBlend.com: "Oh yeah. I'm going to do a musical one day, for sure… I mean, there are many musical elements in my films already, but this one I want to do straight out singing and dancing, beginning-to-end high-stepping, wailing musical."
Lee is no stranger to combining music with film. The Malcolm X helmer's most recent project saw him direct a music video for Prince's previously unreleased track "Mary Don't You Weep."
The song plays during the end credits of Lee's movie BlacKkKlansman, and the filmmaker decided to create a video that features scenes and stills from the film.
The clip includes real-life hero Ron Stallworth, who is played by actor John David Washington, fighting for civil rights, and Topher Grace as the former Ku Klux Klan grand wizard David Duke.
It ends with a photo of Lee, who directed the singer's Money Don't Matter 2 Night video in 1992, and Prince sitting courtside at a basketball game in 1998.