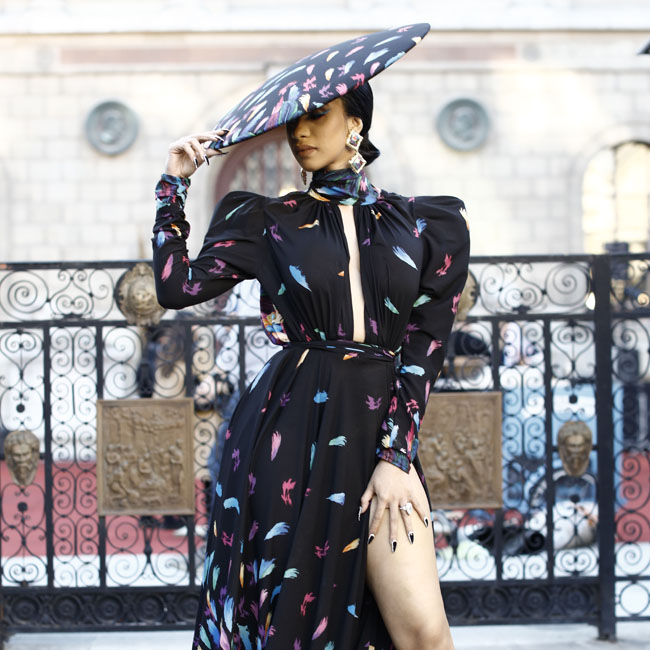 Cardi B doesn't post pictures of her baby daughter Kulture on social media because there are "too many mean people" online.
The "Bodak Yellow" rapper welcomed her first child with husband Offset into the world in July and has revealed the reason her millions of followers haven't seen the tot's face on Instagram and Twitter yet is because she is protecting her little girl from keyboard warriors.
"One day, soon," she said.
"I'm scared of sharing her to the world. There are too many mean people out there.
"Sometimes I do want to show people how beautiful and how precious she is. She's so precious.
"There's a lot of people that have crazy minds, you know. I want to protect her! She's my little buggy."
The "I Like It" hitmaker heaped praise on Migos star Offset — who also has three children, Kody, Kalea and Jordan, from previous relationships — for being a great dad.
She gushed: "He is changing diapers, but I've been seeing Offset being a dad.
"He already has three kids, so I already fell in love with the way that he was a dad already.
"I'm like, 'Oh my god, I can have a little one with this guy.' He's really good."
And the 26-year-old star spilled that she is hoping to make him a father at least two more times.
When asked about the prospect of expanding their brood, she added to "Entertainment Tonight": "I want two more.
"It could always be a hit or miss, but I don't want nothing right now."