Many people were shocked to hear about model-actress Kim Porter's sudden death on  Thursday, Nov. 15, 2018.
According to People magazine, "The Los Angeles County Sheriff's Office confirmed Porter's death in a statement, explaining that officers responded to a death investigation at 11:40 a.m. in Toluca Lake, California, where they found a female unresponsive at the residence."
Porter, who dated Sean "Diddy" Combs for many years, leaves behind four children: Quincy Brown, 27; Christian Casey Combs, 20; D'Lila Star, 11; and Jessie James Combs, 11.
Celebrities flooded Instagram, sending loving messages to Diddy and their children during their time of grief.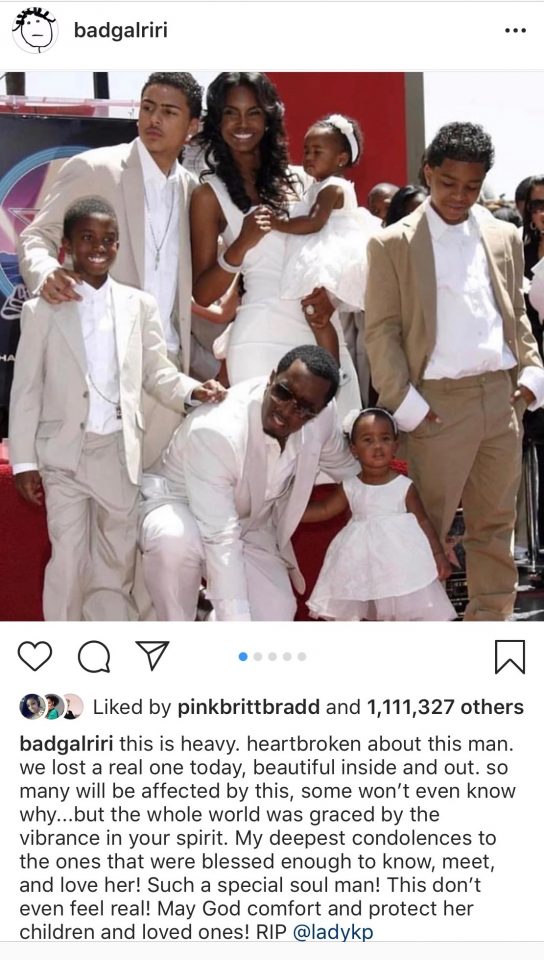 Rihanna shared this post: "this is heavy. heartbroken about this man. We lost a real one today, beautiful inside and out. so many will be affected by this, some won't even know why… but the whole world was graced by the vibrance in your spirit. My deepest condolences to the ones that were blessed enough to know, meet, and love her! Such a special soul man! This don't even feel real! May God comfort and protect her children and loved ones! RIP @ladykp. (sic)"
Atlanta native, T.I. posted, "We'll always love you and cherish your beautiful spirit. We were truly blessed to have had you in our lives. @diddy you and the kids have all my family's prayers and condolences. With love and respect, we'll remember your smile forever. Rest Easy Queen#RIPKim #TrueAtlantaLegend. (sic)"
Drake also shared a photo of Porter while she was at his concert tour.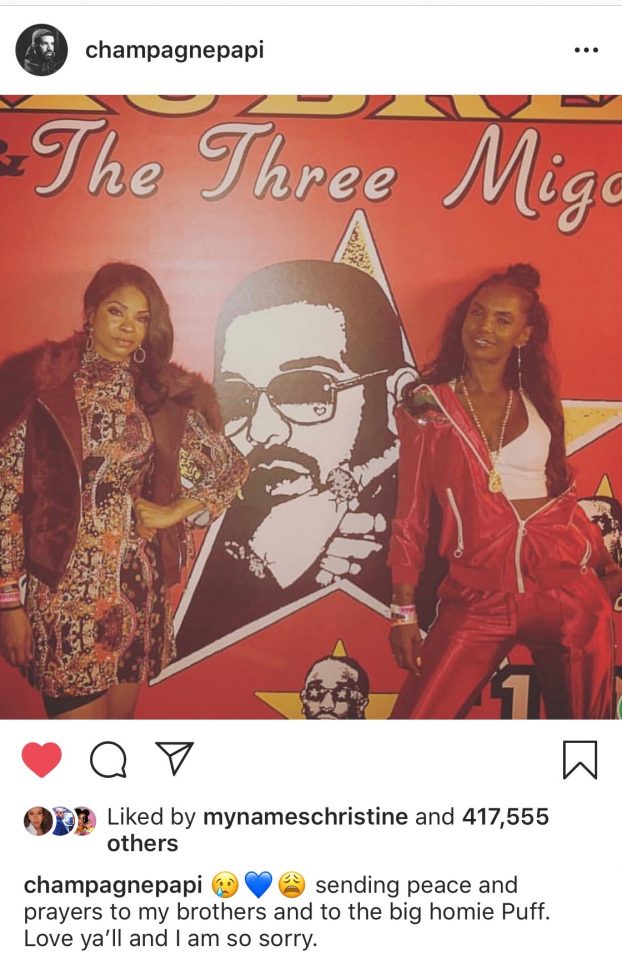 Drake wrote, "sending peace and prayers to my brothers and to the big homie Puff. Love ya'll and I am so sorry. (sic)"
Nicki Minaj shared a video post with this caption: "The most heartbreaking news, My condolences to your children, family, and friends. Sending love to Puff as well, I can't imagine what you must be going through. Gone way too soon. Rest in Peace, Queen. (sic)"
Other stars who expressed their condolences included Jada Pinkett Smith, Kevin Hart, Kandi Burrus, Lance Gross and more.