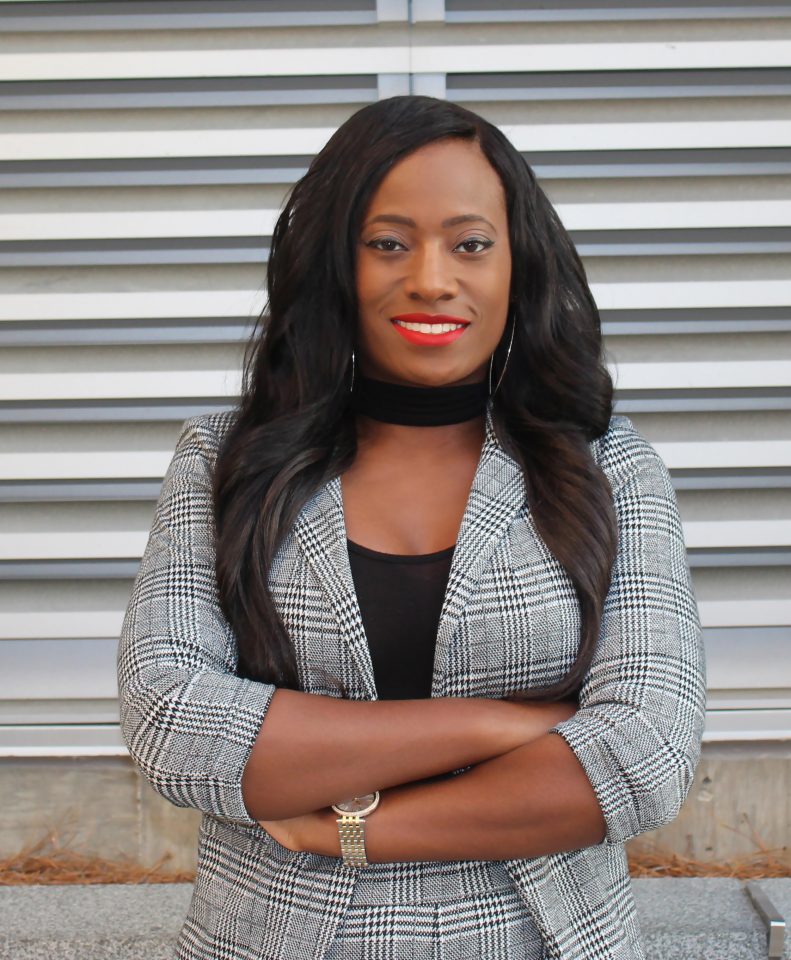 Shatava Lindsey is a stylist, boutique owner and clothing designer. The Tennessee native opened her Nashville store, Runway Boutique, in 2015, and her clothing line, Ourglass Collection, has been featured in New York Fashion Week. Lindsey is dedicated to empowering curvy women of all sizes through her collection.
She recently moved to Atlanta and expanded her brand with a new boutique. In this week's Friday Fashion feature, the designer discusses opening her new store and how she creates designs to uplift women.  
What has been the response to your clothing line from women with curves?
They were really excited because a lot of women have that issue. They may be curvy up top or they may be curvy at the bottom, but they are looking for a clothing line with a nice amount of stretch or just a great selection of denim jeans [and] flattering dresses with different cuts. Just the response from women being able to find something that fits them is amazing, and I'm really happy to be able to supply that need.
Why did you choose Atlanta as your next location?
I love Atlanta. I live here. People in Atlanta are just so fashion-forward, and a lot of people want to step out and do their own thing. I like when a woman steps into the room that she is demanding attention. A lot of women in Atlanta demand attention. They have that take-charge attitude, and they want to look different from someone else. The market of entrepreneurs here is just amazing. There are so many women-owned businesses and Black-owned businesses that I just wanted to be a part of that.
What has been one of the biggest challenges for you developing your brand in such a saturated market?
The biggest challenge is word of mouth and having people believe and support what you do. When you are a designer and your name isn't as big as a Gucci, you have to make sure you have the right marketing avenues, you're promoting it well, you have that support system and you are demanding an audience by showcasing that your clothes are just as good as a larger name brand.
Tell me about your New York Fashion Week experience.
So, I do New York Fashion Week twice a year. Twice a year, I create a fall and spring collection. I just finished my fall collection, which included lots of leathers, furs and really nice garments for performance wear and those who like to sing and dance. It really embraces something different and allows people to be able to see who you are as an individual.
How do you use fashion to impact your community?
I'm really big on giving back. Every year I do a prom dress drive for a girl who can't afford these expensive dresses. Some are very elaborate, and I wanted to give every girl the opportunity to feel beautiful in a gorgeous prom dress. I know if I had that growing up, I'd be so happy and excited.
What advice do you have for any young people wanting to follow in your footsteps?
I would just say keep going. A lot of people get discouraged, and they'll get to a place where they feel they aren't moving fast enough. Dont get discouraged. All of the little things you do count toward something greater. You will appreciate it in the long run. Keep going, don't stop and don't get discouraged. Don't listen to people saying you can't do it.  Always keep going and trust in yourself.