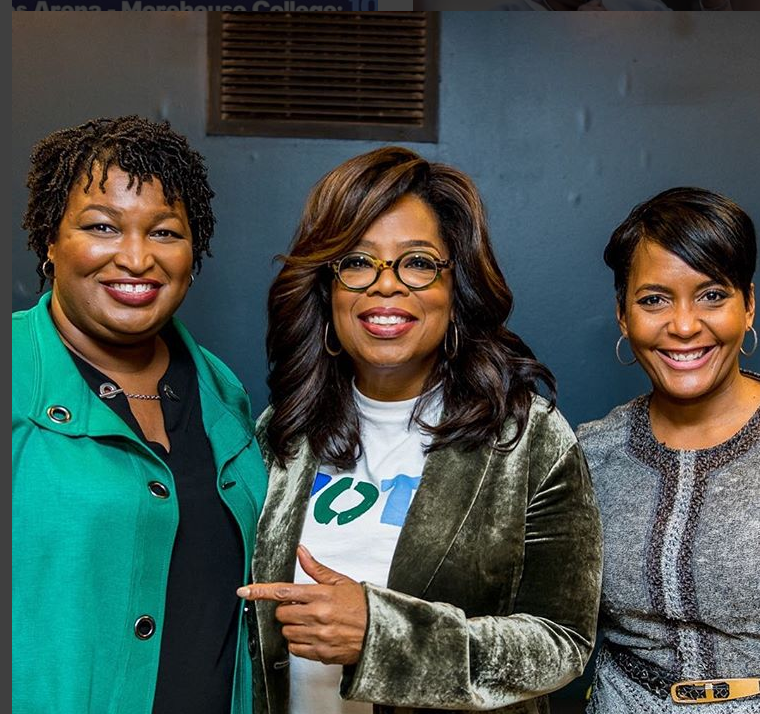 After a week and a half of exhaustive and comprehensive post-election maneuvering, legal filings and dispatching scores of volunteers to the edges of the state to locate outstanding votes, former state representative Stacey Abrams, D-Georgia, has conceded the race for governor to Republican Brian Kemp.
Abrams late Friday, Nov. 16, 2018, publicly acknowledged that Kemp will become Georgia's next governor and accepted that her team, despite a valiant effort, failed to locate enough votes to close the gap sufficiently to force a mandatory runoff on Dec. 4.
At last count, Kemp maintained a 50.3 percent share of the votes. That number would have had to fall below the 50th percentile to trigger a runoff.
Abrams, who was vying to become the first Black female governor in U.S. history, said she refused to "concede" in the traditional manner, and she did not. Instead, she lambasted Kemp for allegedly employing machinations to reduce the number of possible voters who could have cast ballots for her in the hotly contested Nov. 6 election. Abrams said she and her team are going to file a major federal lawsuit in the coming days so that the sort of sabotage that took place in this election never repeats itself.
Now that the race is finally over, Abrams wished Kemp success as he takes the reins of power underneath the "Gold Dome" of the Georgia State Capitol building in downtown Atlanta.
Abrams was considering further legal challenges as recently as Friday morning but ultimately decided to terminate her campaign today as her options to continue had dwindled.
Stay tuned as rolling out continues to update this story.