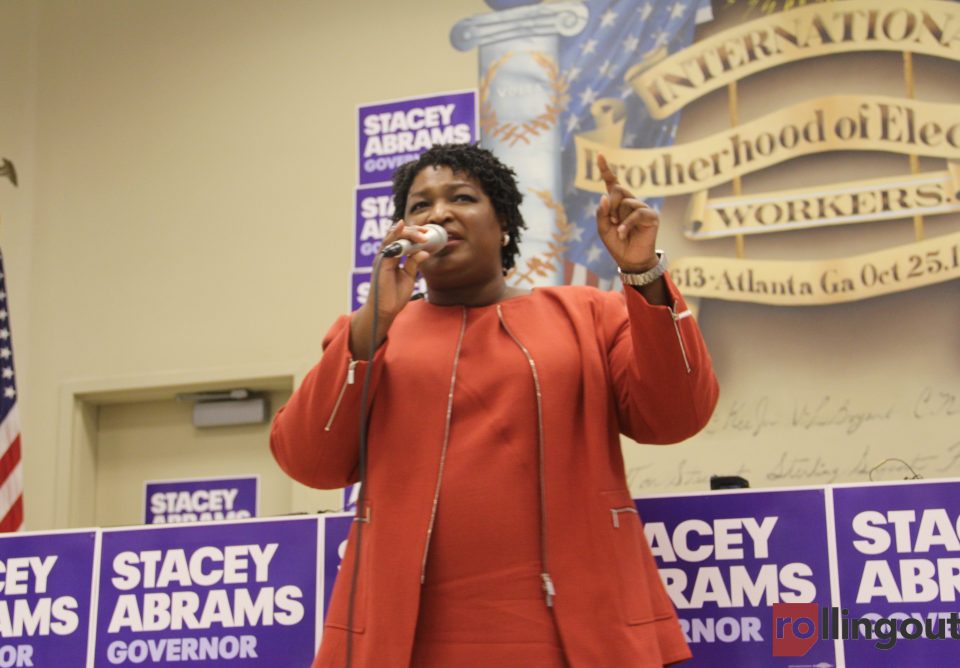 Stacey Abrams' fight to become the first Black female governor in American history may come down to a court decision. At press time, Abrams remains about 18,000 votes away from forcing a runoff against Brian Kemp for governor of the state of Georgia, according to the Associated Press. Election results will likely be certified today.
If Abrams does not have the votes to push for a runoff, she could sue to force a new vote. In the state of Georgia, a candidate can ask the courts for a new election if there is evidence that can prove widespread "misconduct, fraud or irregularities … sufficient to change or place in doubt the results."
Kemp has called Abrams' legal battles against him a "disgrace to democracy."
However, Kemp refused to step down as secretary of state during the election, a move that allowed him to oversee his own election. Before the election, Kemp also appeared to abuse his power by suppressing the Black vote.
According to a report by the Associated Press, more than 53,000 registered voters were purged from the system because Kemp's office claimed the applications did not pass the "exact match" verification process. Black people were affected the most. Georgia's population is 32 percent Black, but the list of voter registrations on hold with Kemp's office was nearly 70 percent Black. That means that nearly 40,000 Black people were not allowed to vote.
On election night, there were also issues of voting irregularities in urban areas.
For example, in Fulton County, a Democratic stronghold, lines stretched for hours as some voters reported that too few voting machines were available. Some may have been discouraged from voting due to waiting in long lines for hours in the rain. There were 700 voting machines that stood ready to be deployed that were never used. Some polling places even extended their voting hours until 10 p.m. — three hours later than the scheduled 7 p.m. deadline — to allow people to cast ballots.
If Abrams decides to file a lawsuit against Kemp and the current secretary of state, she would need to file within five days of certification. Kemp would have up to 10 days to respond. Abrams would have to prove in a court that more than 18,000 people were disenfranchised due to electoral malfeasance. If that happens, it could lead to a court decision that may not be announced until the beginning of 2019.