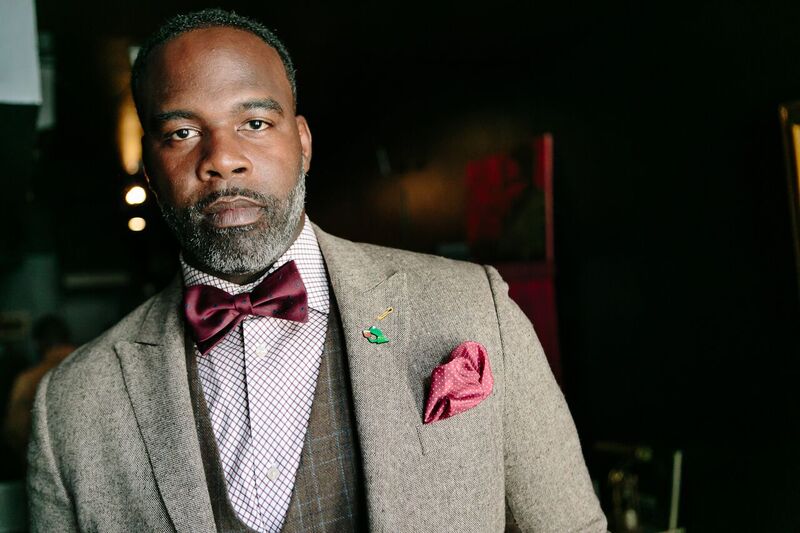 Civil rights prosecutor Charles F. Coleman Jr. is the epitome of leading by example. The self-proclaimed black superhero is regularly featured on CNN, MSNBC and
other networks for his insights on law, race, politics and social and criminal justice.
"I don't wear a cape or fly around in the sky, but there's a lot more to being a superhero," Coleman said. "Being a superhero isn't about what you can do for yourself. It's about what we can all accomplish when we work together. That's the idea behind CFC40."
Coleman founded the CFC40 nonprofit organization while building his mentorship program for African American and Latino boys in Brooklyn, New York. Coleman says he saw a lack of support for programs across the country in urban communities. That's when he began searching for a solution to the problems they were facing.
"I started CFC40 because I wanted to make a difference. Throughout the history of the United States, people of color, Black people, we've not been able to rely on anyone else to consistently help us to troubleshoot our problems," he said.
"We need to understand that we have a network of people in our own communities to do what needs to be done, to engineer solutions to the problems that need to be fixed."
That's why he decided to create the Black Superhero Initiative.
"The idea behind the Black Superhero Initiative is that anyone can make a difference if you decide to lead where you are," he explained. "My dream is that we will be able to inspire and engage a new generation of new leaders and organizers by completing 10 service projects in 10 cities across America."
Coleman will kick off his first service project in Houston to help men struggling with the aftermath of Hurricane Harvey. "Black men remain one of the most underserved demographics in Houston," he said. "Many were left to fend for their families without any public assistance and aid from private sources."
Most of the funding was prioritized to go to women and single mothers, leaving single Black men and fathers, who function as primary caregivers, with little to no resources. By partnering with Houston-based chef Tiffani Janelle and her nonprofit organization Honoring Humanity, these deserving men will be honored with a day of wellness.
"A Seat At The Table will be our first event in Houston on Nov. 17,"  Coleman announced. "Chef Tiffani will be preparing a delicious meal for the men and there will be others on site to help with grooming and other resources."
But Houston is just the beginning. In January 2019, Coleman plans to go to Flint, Michigan, to help with the water crisis, followed in March by a female outreach program in Baltimore. The remaining seven cities will be added in the upcoming months.
In the meantime, Coleman will continue to spread his message of Black unity.
"We don't need everyone to save the world by themselves or to do everything on their own," he said. "We just need you to do your part."