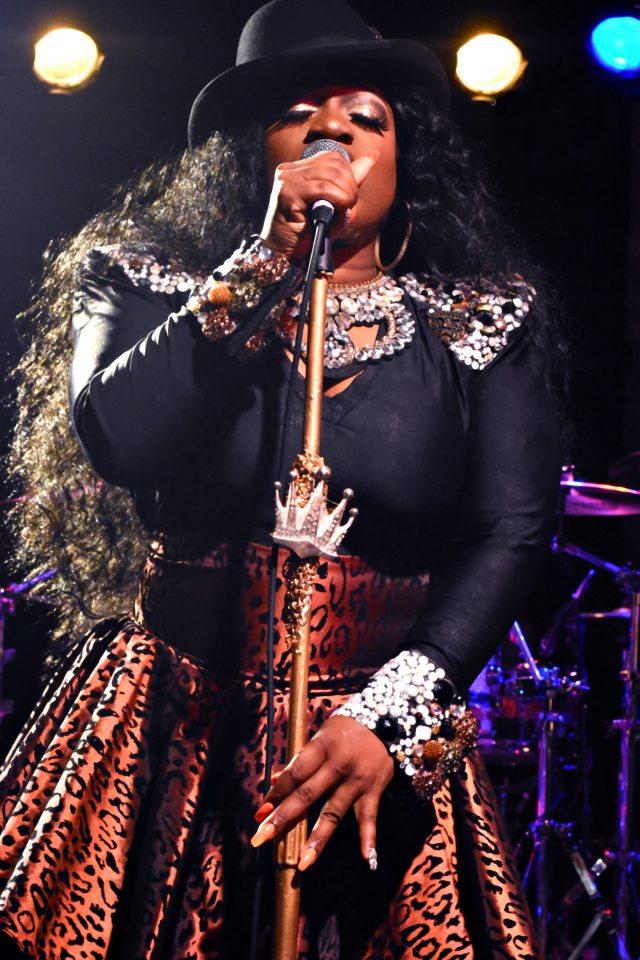 For songstress Jamecia Bennett, music is a spiritual experience, a place of refuge. "Music is my sanctuary with no walls," she says.
It stands to reason why Bennett fell in love with music at an early age. The Joliet, Illinois, native grew up listening to her mother, the legendary singer Ann Nesby. She could only do what came naturally, following in her mother's lyrical footsteps.
Now residing in Minneapolis, Bennett found her own melodic path at the age of 17, singing with the three-time Grammy Award-winning group Sounds of Blackness. A couple of years later, her first solo contract resulted in a platinum-selling single, "Rodeo Style," which was featured on the Jason's Lyric movie soundtrack.
Over the years, Bennett has sung background for some of the best: Prince, Luther Vandross, Sting, Janet Jackson, Rod Stewart, Erykah Badu, Aretha Franklin, Patti Labelle, Ann Nesby, Alexander O'Neal, Lionel Richie, and many more.
Not only is Bennett an accomplished singer, but she also is a songwriter, actress, producer, director, vocal arranger and artist developer. She has acted in several stage plays, including Tyler Perry's I Know I've Been Changed, I Can Do Bad All By Myself and Madea's Family Reunion.
Rolling out recently had an opportunity to sit down with Bennett to discuss her musical pedigree, latest projects and more.
Who is Jamecia Bennett the artist?
I am an artist that sings music to heal the soul. I like versatility and all genres of music. I respect live music.
As a writer and singer, from where do you draw your inspiration?
I draw my inspiration from experiences like relationships, family, current events and everything around me. I also draw my inspiration from collaborations with other artists. I like to vibe with other writers and producers.
Your mom is Ann Nesby. What is it like to have a music legend as "mom"?
Personally, it's great to have a legend as my mother. My mother brought me into the music industry under her wing, so I was blessed to be in the industry and not only sing but [also] learn the music business of the industry. By my mother being a legend, she pushed me to be good at what I do. She is the one that pushed me to do my own thing and to have my own platform.
Has it been a hindrance or a blessing?
It has definitely been a blessing, especially when we get to perform and sing together. Not only us two but with my daughter Paris Bennett, who was a finalist on season 5 of "American Idol."
Tell us about your latest single. What was the inspiration behind it?
My latest single is called "Man For Me." It was written by Mike DeCole and produced by J. Isaac Moore. The inspiration behind the song is learning to be honest with yourself in a relationship.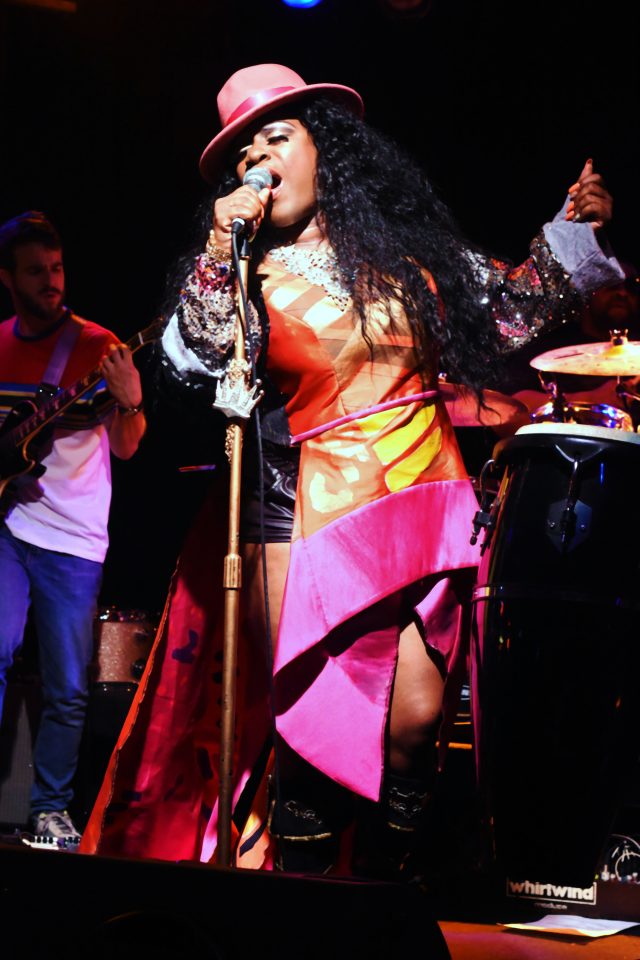 Tell us about the stage play that you are starring in at the Park Square Theatre in St. Paul.
The stage play is called Marie & Rosetta. I will be playing Rosetta Tharpe, who is the first African American woman of rock & roll. She was mimicked by Elvis Presley, Chuck Berry and Jimi Hendrix, just to name a few. She was inducted in the 2018 Rock & Roll Hall of Fame.
When you're not performing, you run an organization called Minnesota Movement. Tell us about it.
The Minnesota Movement is an artist development company that provides artist development in the areas of stage presence, vocal expression, styling, artist etiquette and interviewing skills.
Catch her performance in the stage play Marie and Rosetta Nov. 23-Dec. 30, 2018, at the Park Square Theatre, 20 W. 7th Place, in St Paul. Keep up with her on social media at www.facebook.com/jamecia.bennett and @jameciabennett on Instagram.
—Nagashia Jackson