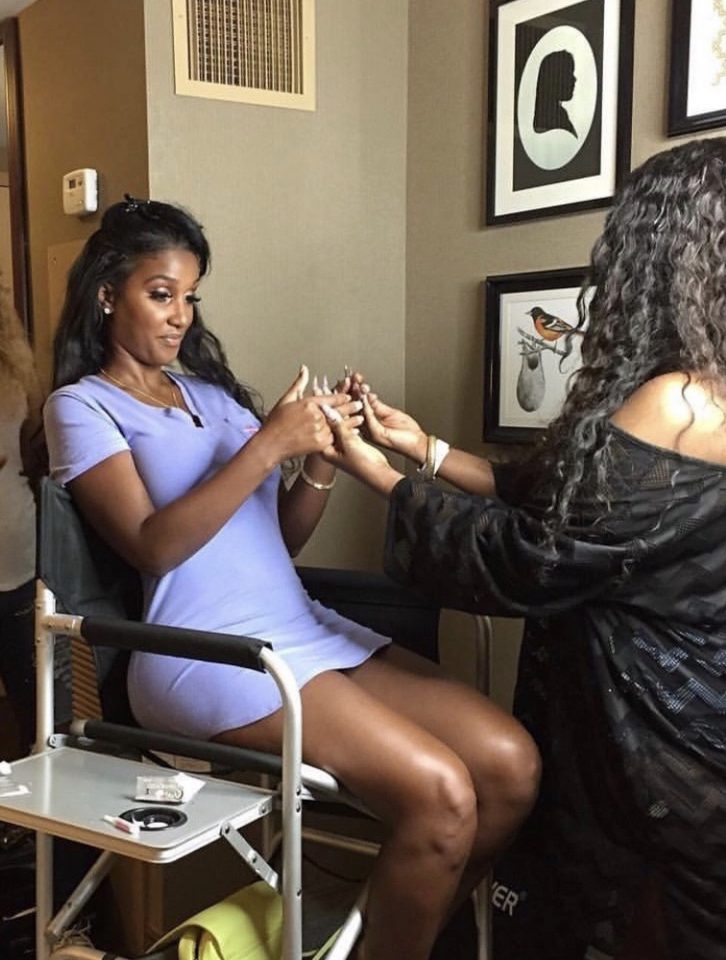 From long to short, exotic to subtle, Denise White, aka "They Want the D," is the nail tech that you want working on your nails. The Pittsburgh native organically discovered her passion for nails while she was working a part-time job in college. White is an entertainment industry nail tech who works with a variety of clientele, from reality stars to doctors and lawyers. She is known for her one-of-a-kind customer service and giving her clients the wow factor. We caught up with the nail tech on Monday Makeover as she took this writer's nails from drab to fab.
How did you get your start as a nail tech?
I always tell people nails chose me; I didn't choose nails. When I was in college full time, I was working in a salon part time. It just felt like work; it didn't feel like a career-driven dream. I was doing eyelashes and the owner of the salon was encouraging me to do pedicures. [He] would say, "I'm short-staffed. I really need you to do a pedicure." I would tell him, "I don't know how to do a pedicure." But one day he just threw me under the bus and said, "Denise, I need you to do a pedicure."
I was looking at him like he was crazy; he just kind of told me what to do. I would forget the steps but people would love their pedicure because I took so long. And because of that, they would assume that it was a good pedicure.
Once I graduated [from] college, I decided to take nails seriously to see how far I can go.
How did you come up with the name "They Want the D"?
It was during a time when I was dating this guy and I told him I was going to go to campus [to spread the word]. I told him, "I'm going to get all these shirts and everyone is going to know what it is." He asked me what was I going to call it and I said, "I have no idea." He told me if it wasn't catchy, people were not going to buy it. I asked him [for a suggestion] and he said, "They Want the D." He literally said it and from that point on I said, "On this rock, I'm going to build my church." It took [ahold of] me; it was [bold] and I feel like it was a direction that I wanted to go in.
What sets you apart from other nail techs in the industry?
I think my enthusiasm and my personality definitely [get] me a foot in the door. I have an interest in my work overall versus someone else who looks at it as just work and has a worker mentality. I care because [my clients] represent me; you represent the brand and I can't have you dissatisfied.
See a few pictures below.