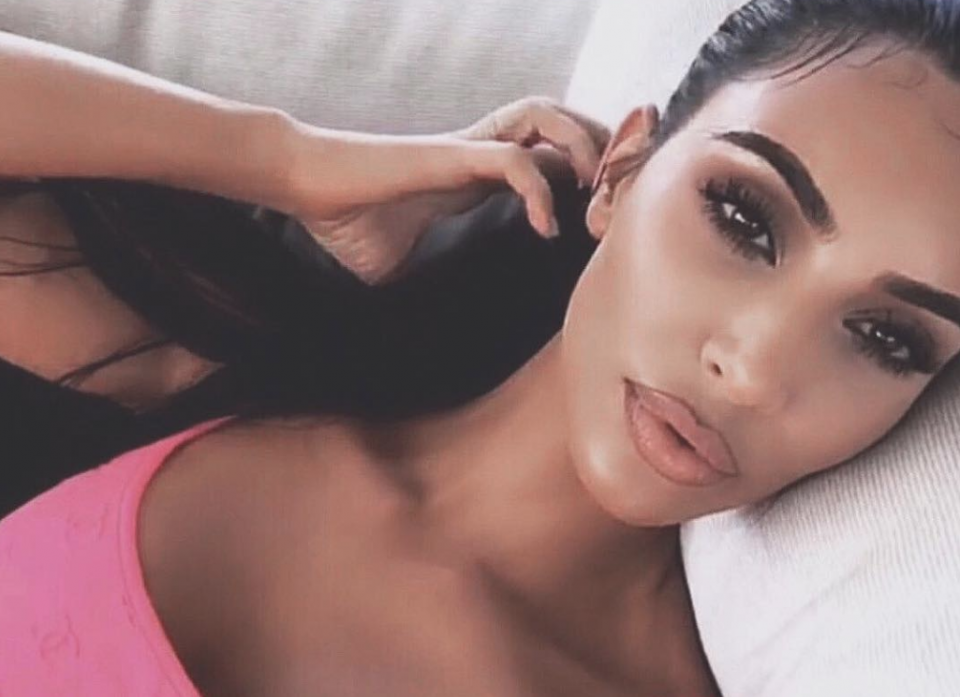 Kim Kardashian West was on ecstasy when she got married for the first time.
The 38-year-old reality star, who is now married to Kanye West, wed her first husband Damon Thomas in 2000 and has admitted she was high on the substance when their wedding took place, as well as when she made her infamous sex tape with then-boyfriend Ray J in 2003.
Speaking on the Sunday, Nov. 25, 2018,  episode of "Keeping Up with the Kardashians," Kim said: "I got married on ecstasy. The first time. I did ecstasy once, and I got married. I did it again, I made a sex tape. Like, everything bad would happen."
To which Scott Disick — who has three children, Mason, 8, Penelope, 5, and Reign, 3, with Kim's sister and his ex-partner Kourtney Kardashian — asked: "You were high on ecstasy when you made that sex tape?"
And she added: "Absolutely. Everyone knows it. Like, my jaw was shaking the whole time."
The beauty — who now has North, 5, Saint, 2, and Chicago, 10 months, with Kanye — also recalled a time when she and Paris Hilton traveled to Ibiza together and attended a foam party before leaving at 7 a.m. to sleep on interlocked rafts in the ocean.
Her sister Kendall Jenner said: "I just can't believe that that was you."
And Kim responded: "I still can do crazy things."
She later added to cameras that while she's calmed down after her "wild phase" as a young adult, she's "always the life of the party."
Kardashian West — who was also briefly married to Kris Humphries before meeting Kanye — said: "Kendall, honestly, has no clue. I definitely went through a wild phase, I would say in my late teens. I'm not like that anymore. But I still have fun — don't get it twisted, I'm always the life of the party."