5 things to know about the Republican who wants to bring back public hangings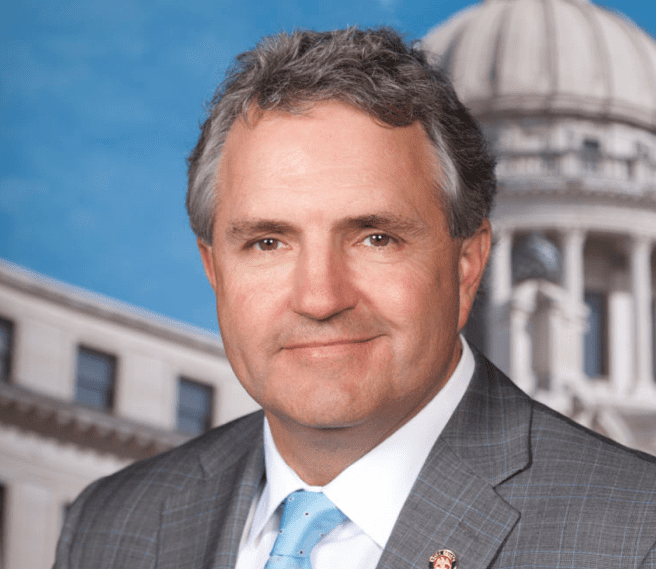 Mississippi lawmaker Sen. Charles Younger  continues to catch flack over his statement about public hangings.
But Younger has a record of voting for bills that are considerably extreme. Here are the five things to know about Younger.
Younger wants to bring back public hangings as a deterrent to crime 
According to Mississippi Today, Sen. Charles Younger shared his thoughts on lynching after a rally for Hyde-Smith. Younger argued with the publication that public hangings could be a crime deterrent.
"Public hanging was an execution style," Younger said. "It wasn't lynching – it was a public hanging where it had to pass through the courts and it wasn't a color or a race issue. It was just a means of punishment. And, frankly, if it was back again I think it would deter a lot of crimes."
Younger voted for the use of firing squads to be used to kill inmates in Mississippi
In 2017, voted for a bill that would have allowed the state of Mississippi to use different methods of execution on inmates. Introduced by legislator Andy Gipson, House Bill 638 in was a response to lawsuits filed by sensible individuals who viewed the use of lethal injection drugs as cruel and unusual punishment. Mississippi legislator. The bill passed in March 2017.
Younger sponsored a measure to declare lawless acts against police a hate crime
Hate crime bills were initially created to protect minorities from acts of violence by individuals who were fueled by racism and hate. However, Younger and his Republican friends believed that cops needed to be protected by hate crime laws as well. To combat the voices speaking out against police brutality, Younger and his crew passed Bill 2469  in January, 2017. Knows as the "Blue Lives Matter" bill, targeting law enforcement officers and other first responders would lead to enhanced penalties under Mississippi's hate crime law.
Younger voted on bill to prohibit sanctuary cities in Mississippi
In a move to coincide with President Trump's harsh attacks on immigration, Younger voted for a bill that prohibited sanctuary cities in any county, city, or town in Mississippi.
Younger voted for bill that allowed discrimination on the basis of religion 
The Mississippi bill, HB 1523, allowed protection by law the belief that marriage is the union of one man and one woman and prevents government intervention when churches or businesses act "based upon or in a manner consistent with a sincerely held religious belief or moral conviction."