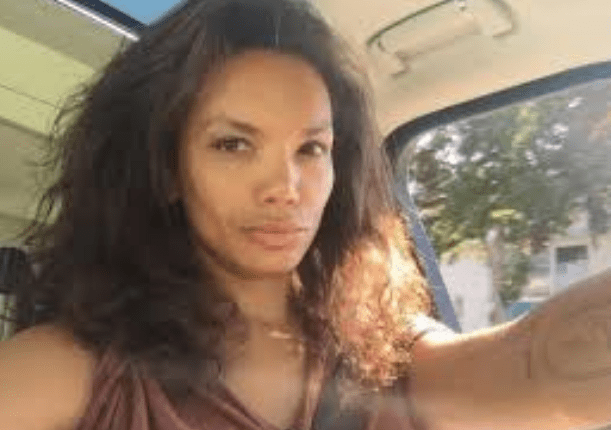 One of the greatest and most prolific power couples in Black Hollywood has just been rocked by a sexual abuse and domestic violence lawsuit highlighted by extremely sordid and salacious accusations.
Famed producer, director and screenwriter Salim Akil is being sued by actress Amber Dixon Brenner for domestic violence, sexual abuse and breach of contract in a Los Angeles County court that reportedly stems from a decade-long illicit affair the two engaged in, according to reports from IndieWire, Jezebel and The Source. 
Akil, along with his wife and producing partner Mara Brock Akil, has created, directed, written and/or produced a score of iconic urban shows and movies such as the series "Soul Food," "Girlfriends," Jumping the Broom, Sparkle, "Being Mary Jane," "The Game," "Black Lightning" and OWN's "Love Is …," which is, ironically, based on the Akils' love life and marriage.
Brenner is suing for compensatory damages, emotional distress, attorney fees and punitive damages for the following graphic and harrowing tales of alleged sexual violence and abuse. According to Brenner's lawsuit:
Salim Akil committed multiple acts of physical violence and forced sex on Brenner, such as making her perform oral sex on him in the bathroom at a party in which he urinated in her mouth.
Outside his house on Martha's Vineyard, Brenner says Salim Akil "proceeded to stick three fingers up her anus and started lecturing her."
There were multiple instances of Akil allegedly slapping and strangling her during sex and refusing to stop when the sexual encounters became painful.
Salim Akil allegedly took sexual pictures of her without her consent.
Brenner says Akil was emotionally and verbally abusive. One time, Salim Akil allegedly threatened her that if she ever got pregnant he would dispose of her in a desert. Another time, Akil allegedly said that if they were married and she cheated on him, "he would stick her hand in a hot skillet of grease."
Brenner also accuses Akil of breach of contract. She says Akil stole parts of the script she wrote in 2015 and used it for the critically acclaimed OWN show "Love Is …," the scripted drama that was inspired by the Akils' courtship and marriage.
Shadow and Act has stated that Brenner was going to sue OWN and the Akils over the "Love Is …" show last month, but there was no indication at that time that domestic violence and sexual assault allegations was going to be included as part of the lawsuit.
Brenner does indicate the two main reasons she did not leave this allegedly turbulent and long-term relationship right away. In the lawsuit, according to Jezebel, she said she believed Akil loved her and she also admired him.
Brenner also stated in the suit that "Akil likewise would at times dangle potential acting roles and professional collaborations before Plaintiff. However, what we do know, is that these acts caused significant emotional and physical harm to the Plaintiff and were abusive; i.e., Akil intentionally or recklessly caused or attempted to cause bodily injury, or placing Plaintiff in reasonable apprehension of bodily injury."
Spokespersons for OWN and CW, the two networks that carry Akil's two current shows "Black Lightning" and "Love Is …," have yet to comment on this explosive and damning lawsuit. Moreover, neither Salim nor Mara Brok Akil has responded to his alleged infidelity or the pending lawsuit.
The Akils have been married since 1999.