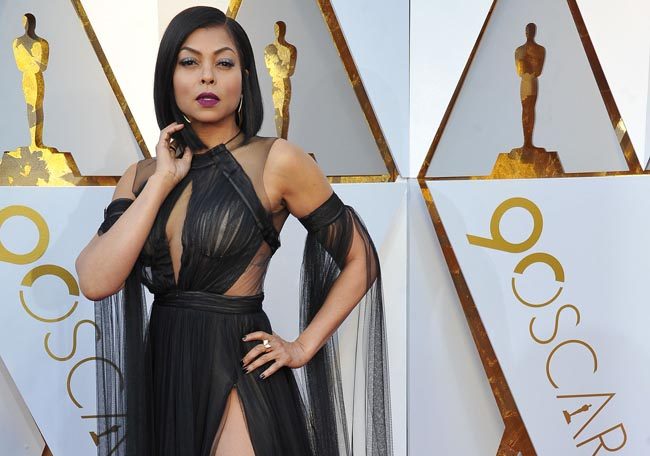 Taraji P. Henson went vegan to prevent stomach cancer.
The 48-year-old
actress
has followed a plant-based diet — meaning she's cut out meat and all other animal products including dairy and eggs — for several months after a doctor told her the stomach pains she was experiencing while on the set of
The Best of Enemies
this summer could be the start of a deadly disease.
Speaking in the January issue of InStyle magazine, she said, "It took a doctor in Macon, Georgia, to say, 'If you don't change what you're doing, you're going to get stomach cancer.' I said, 'Say no more.' So I switched everything up out of necessity. I want to live. Thank God, because I feel so much better."
Her healthier lifestyle is also partly thanks to her fiancé and former
NFL
star Kelvin Hayden, who runs his own gym and also indulges in the vegan treats that the "Empire" star cooks for the pair and her 24-year-old son Marcell. The couple plans to marry in July next year.
Meanwhile, the
beauty
recently gushed over her engagement. she is "happy" to be marrying her "best friend."
According to USA Today, she said: "My fans know. They've read my book, they know my story, they know I've been looking for love. I just feel happy and I feel like I've finally found the one. This is the guy I'm going to spend the rest of my life with. I'm marrying my best friend."