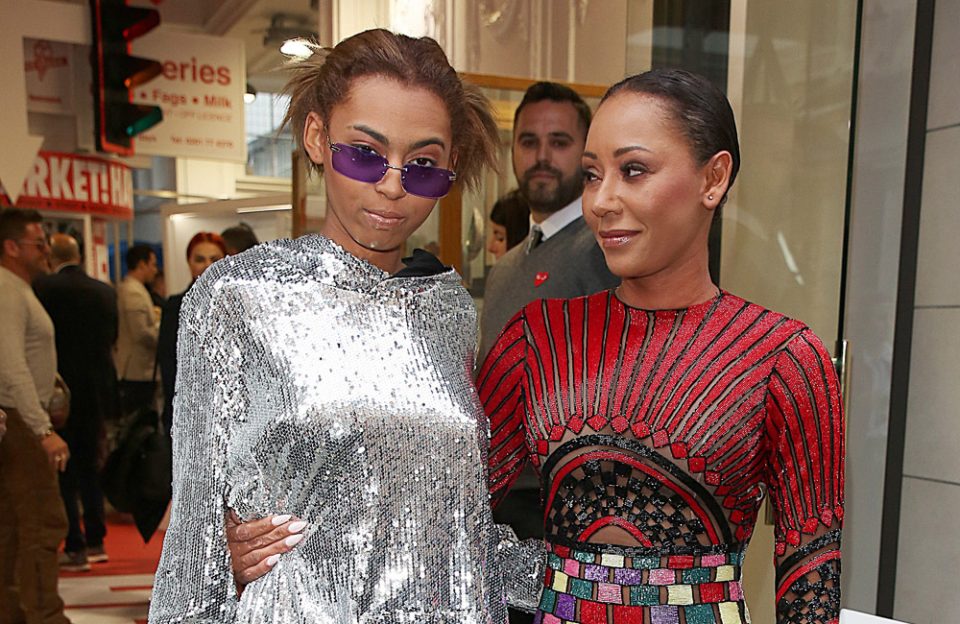 Mel B's daughter Phoenix claimed she saw Stephen Belafonte "push" her mother "over the couch" during an argument.
Singer Mel B, 43, accused her ex-husband of being abusive during their marriage, which he has denied, but now her 19-year-old daughter Phoenix, whom she has with Jimmy Gulzar, has claimed she saw one of the alleged incidents take place, but says she "went back" to her room because the behavior was just "family life" for her.
Speaking to the Mail on Sunday's You magazine, she said, "I was maybe 14 or 15. I was in my bedroom. I could hear them fighting. My mum came downstairs to the kitchen followed by Stephen.
"I looked through the crack halfway up the stairs – where I could just see the kitchen – to check if everything was OK, which it was, then returned to my room.
"I heard more screaming and her shouting, 'Stop, get off', and heard little thumps. I went to the stairs again and saw … my mum pushed over the couch. I froze, but then I just went back [to my room]. This was my family life."
Phoenix's comments come after Belafonte, also 43, recently accused Mel, with whom he has seven-year-old daughter Madison, of lying about the allegations in order to preserve her own image and keep her "addiction" hidden, and blasted her for laying her problems bare in her new autobiography, Brutally Honest, which could be read by her three daughters.
He said to "DailyMail TV", "I do not know who I was married to, at all. It is a person who had the capability of probably slitting my throat if it protected her as an addict.
"What she has said to protect her own image, to play the victim was nasty and horrific. I'm dumbfounded.
"She blames me for her cocaine use, she blames me for the sexual stuff, it's just disgusting.
"I don't know why a person who cares about their daughters, who is girl power, would ever in a million years want this to be out there for your younger daughters to read."