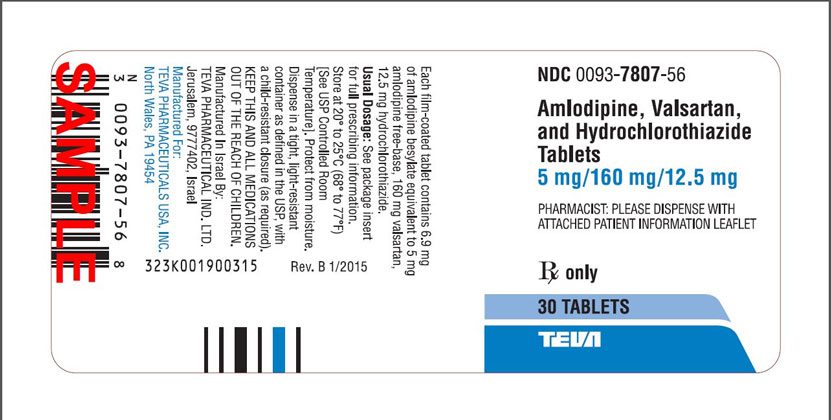 If you are being treated for high blood pressure, you may need to check your medicine. The FDA has announced that two medications have been found to contain a cancer-causing substance, As a result, the pharmaceutical company has announced a voluntary recall of the medications.
The high blood pressure medication involved are amlodipine/valsartan and amlodipine/valsartan/hydrochlorothiazide combination tablets. A Teva Pharmaceuticals press release reads in part: "due to an impurity detected above specification limits in an active pharmaceutical ingredient (API) manufactured by Mylan India. The impurity found in Mylan's valsartan API is known as N-nitroso-diethylamine (NDEA), which has been classified as a probable human carcinogen. This chemical is typically found in very small amounts in certain foods, drinking water, air pollution, and certain industrial processes."
Patients who are taking this medication are told to continue taking the drugs and contact their physician for advice. This is a further expansion of a recall announced in August 2018 of valsartan due to the same impurities. In November 2018 two more recalls were announced for the drugs irbesartan and losartan potassium hydrochlorothiazide tablets (Losartan-HCT).
Dr. Scott Gottleib, the FDA commissioner, has stated the blood pressure recalls are part of an increased focus on drug quality. But the issue with the recalled drugs is not solely on the part of Teva. Some of the drug combinations are also produced by other companies using the same supplier in India. Teva Pharmaceuticals has announced that distributors and patients using the affected products will be reimbursed for the cost of the medication.