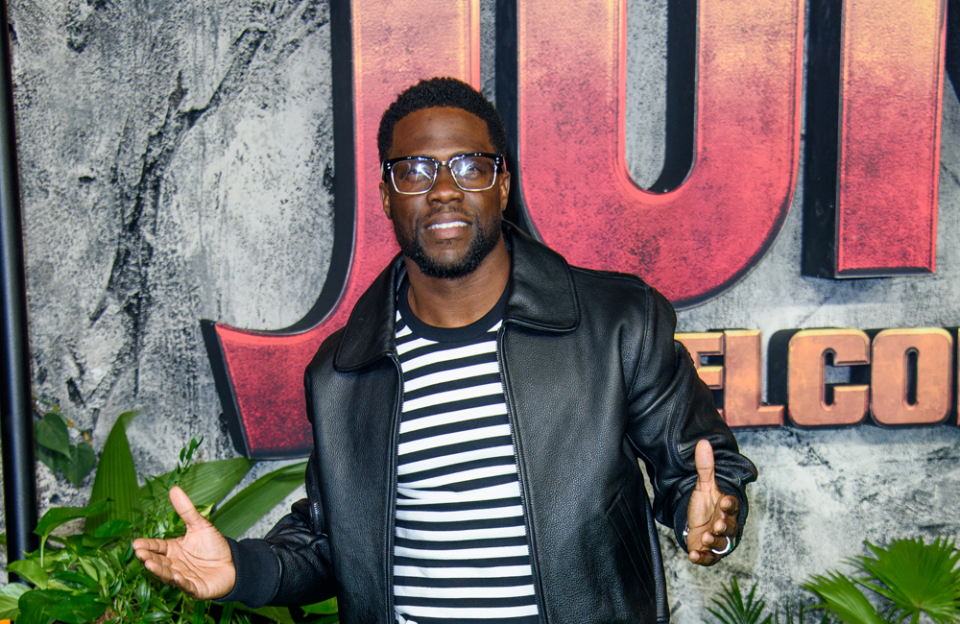 Night School actor Kevin Hart has made an exciting announcement and described the chance to be at the helm of the prestigious 2019 Oscars ceremony as "the opportunity of a lifetime."
Taking to social media, he wrote: "For years I have been asked if I would ever host the Oscars and my answer was always the same.
"I said that it would be the opportunity of a lifetime for me as a comedian and that it will happen when it's supposed to. I am so happy to say the day has finally come for me to host the Oscars."
Hart, 39, praised the "legendary" stars who have come before him as host and said his late mother Nancy would be delighted.
He said: "I am blown away simply because this has been a goal on my list for a long time… To be able to join the legendary list of hosts that have graced the stage is unbelievable.
"I know my mom is smiling from ear to ear right now… I want to thank my family/friends/fans for supporting me & riding with me all this time…
"I will be sure to make this year's Oscars a special one. I appreciate the @TheAcademy for the opportunity…. now it's time to rise to the occasion #Oscars."
Previous hosts of the ceremony include the likes of Jimmy Kimmel, Chris Rock, Neil Patrick Harris, Ellen DeGeneres, and Seth MacFarlane.
Meanwhile, Hart is no stranger to hosting award shows, having been at the helm for the 2011 BET Awards, the 2012 MTV Video Music Awards and the 2016 MTV Movie Awards alongside Dwayne "The Rock" Johnson.