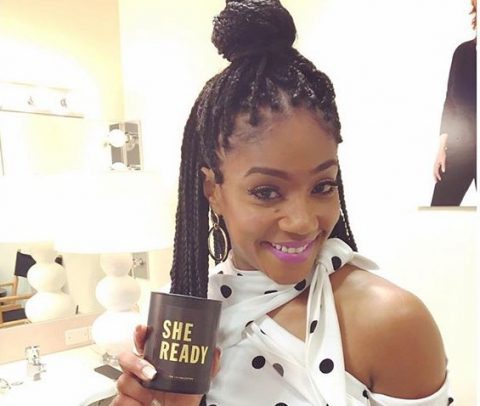 Tiffany Haddish is reportedly in talks to star in the reboot of 21 Jump Street.
The 39-year-old actress has already opened discussions about playing one of the female leads in the Rodney Rothman-directed movie, which is being produced by Phil Lord and Chris Miller.
Haddish is being eyed to play a teacher posing as the mother of a new student in the upcoming movie.
The Hollywood actress could star alongside Awkwafina, who is being lined up to play another of the undercover cops, according to Collider.
The Crazy Rich Asians actress is said to have a lot of fans among Sony's bosses, who are keen to cast her in the movie.
Recently, Sony has become eager to attract more female moviegoers, and the studio reportedly sees the female-driven Jump Street as a key part of its strategy moving forward.
Meanwhile, Haddish previously revealed to Variety that she insists on "the guy fee" for her movies.
The Girls Trip star explained that a lot of the time, women are too afraid to ask for a higher fee as they're unsure of their own worth.
She said: "You know what they say? A closed mouth don't get fed, and a lot of times we don't open our mouths because we don't even really know what we're supposed to get.
"So, that's why I do the research. I ask around. I've made friends with line producers that cut those cheques, production managers, so I can be like, 'So, on average, how much does a girl get paid for? How much does a guy get paid?' OK, I'm gonna ask for the guy fee on this one."