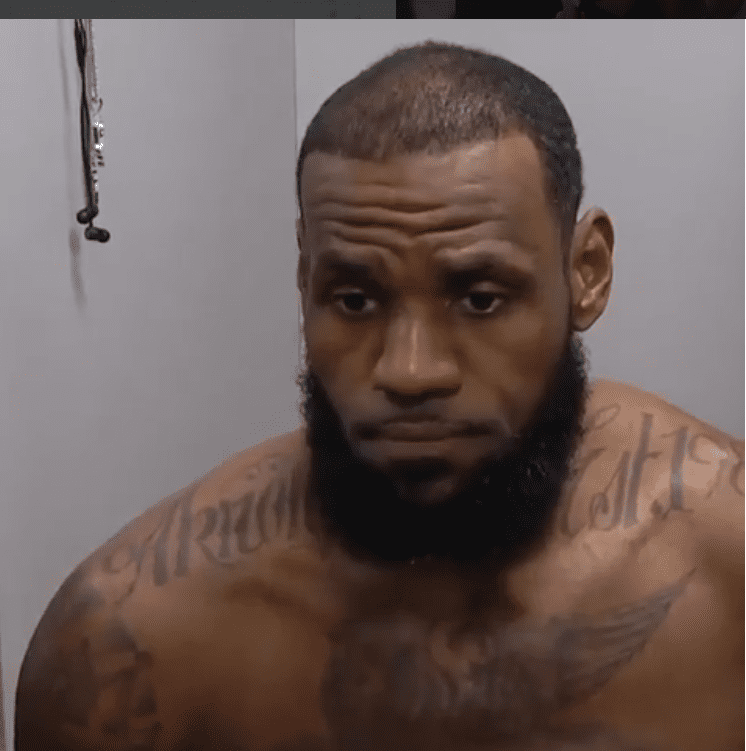 Despite handing over the figurative keys to the White House nearly two years ago, former President Barack Obama remains the most popular political figure in America, according to the year-end Twitter roundup of top categories.
Obama featured at the top of both Twitter's most "liked" and "most quoted" tweets of 2018.
Obama's February Twitter post about the March For Our Lives gun control rally took the second spot in this year's "most liked" tweets category. The most liked tweet of 2018 was a video of K-pop group BTS doing the #InMyFeelingsChallenge.
Young people have helped lead all our great movements. How inspiring to see it again in so many smart, fearless students standing up for their right to be safe; marching and organizing to remake the world as it should be. We've been waiting for you. And we've got your backs.

— Barack Obama (@BarackObama) February 22, 2018
A tweet of Obama dropping the microphone, with the request to "quote this with your unpopular opinion," came in as the most quoted post over the year, according to Twitter tabulations.
Quote this with your unpopular opinion: pic.twitter.com/Bgx9OdKTCr

— Chanel East Coast💦 (@TheSummerJeanne) June 14, 2017
The international blockbuster film Black Panther ranked as the most tweeted-about movie, and LeBron James as the most talked-about sports figure. King James' former and current NBA squads, the Cleveland Cavaliers and the Los Angeles Lakers, are the two most talked-about sports teams of 2018. LeBron was also the second-most tweeted-about celebrity of the year as well, ahead of Cardi B, Nicki Minaj and Beyoncé.
Donald Trump was the most tweeted-about political figure in 2018, with Obama coming in second in that category.
The most tweeted-about game in America was, of course, the Super Bowl. But the most popular sporting event of the year was the FIFA World Cup tournament, which lasted for several weeks.
Check out the most popular tweets in the multiple Twitter year-end categories below:
The Day With The Most Tweets:
Sunday, Feb. 25 ― The day of the Winter Olympics closing ceremony
America's Most Tweeted-About Celebrities:
1. BTS
2. LeBron James
3. Kanye West
4. Drake
5. EXO
6. Ariana Grande
7. Cardi B
8. Beyoncé
9. Park Ji-Min
10. Nicki Minaj
The Most Tweeted-About Political Figures:
1. Donald Trump
2. Barack Obama
3. Hillary Clinton
4. Brett Kavanaugh
5. Sarah Huckabee Sanders
6. Paul Ryan
7. Ted Cruz
8. John McCain
9. Nancy Pelosi
10. Mike Pence
America's Most Tweeted-About Films:
1. Black Panther
2. The Avengers: Infinity War
3. The Incredibles 2
4. Star Wars: The Last Jedi
5. Deadpool 2
6. Love, Simon
7. A Wrinkle in Time
8. Jurassic World: Fallen Kingdom
9. Crazy Rich Asians
10. The Shape of Water
America's Most Tweeted-About TV Shows:
1. "Saturday Night Live"
2. "Roseanne"
3. "Grey's Anatomy"
4. "The Walking Dead"
5. "Big Brother"
6. "The Voice"
7. "Live PD"
8. "Supernatural"
9. "Game of Thrones"
10. "Riverdale"
America's Most Tweeted-About Streaming Shows:
1. "13 Reasons Why"
2. "Stranger Things"
3. "Black Mirror"
4. "Queer Eye"
5. "The Handmaid's Tale"
America's Most Tweeted-About Musicians:
1. BTS
2. Kanye West
3. Drake
4. EXO
5. Ariana Grande
6. Cardi B
7. Beyoncé
8. Park Ji-Min
9. Nicki Minaj
10. Rihanna
America's Most Tweeted-About Movements:
1. March For Our Lives
2. NFL Protests
3. Students Stand Up
4. Me Too
5. Black Lives Matter
America's Most Tweeted-About Athletes:
1. LeBron James
2. Colin Kaepernick
3. Kobe Bryant
3. Kyrie Irving
4. Tom Brady
5. Dwyane Wade
The Most Tweeted-About Sporting Events:
1. FIFA World Cup Russia
2. Pyeongchang Olympic Winter Games
3. NBA Finals (Cleveland Cavaliers vs. Golden State Warriors)
4. NCAA Men's Division I Basketball Tournament
5. NFL Draft
6. U.S. Open Tennis Championships
7. NBA Draft
8. WWE Wrestlemania
9. NBA All-Star Game
10. NHL Stanley Cup Finals
America's Most Tweeted-About Sports Teams:
1. Cleveland Cavaliers
2. Los Angeles Lakers
3. Philadelphia Eagles
4. Golden State Warriors
5. New York Yankees
6. Boston Red Sox
7. Boston Celtics
8. Los Angeles Dodgers
9. Real Madrid
10. New England Patriots
America's Most Tweeted-About Sports Commentators:
1. Adam Schefter
2. Shannon Sharpe
3. Jemele Hill
4. Skip Bayless
5. Darren Rovell
6. Stephen A. Smith
7. Adrian Wojnarowski
8. Joe Rogan
9. Colin Cowherd
10. Shaquille O'Neal
The Top Tweeted-About Sports Games:
1. Super Bowl LII (Philadelphia Eagles vs. New England Patriots)
2. College Football Playoff National Championship (Alabama vs. Georgia)
3. AFC Championship Game (Jacksonville Jaguars vs. New England Patriots)
4. NBA Finals: Game 1 (Cleveland Cavaliers vs. Golden State Warriors)
5. NFC Championship Game (Minnesota Vikings vs. Philadelphia Eagles)
6. NFC Divisional Round Playoff Game (New Orleans Saints vs. Minnesota Vikings)
7. FIFA World Cup Final (Croatia vs. France)
8. World Series: Game 5 (Boston Red Sox vs. Los Angeles Dodgers)
9. NBA Finals: Game 4 (Cleveland Cavaliers vs. Golden State Warriors)
10. AFC Divisional Round Playoff Game (Jacksonville Jaguars vs. Pittsburgh Steelers)