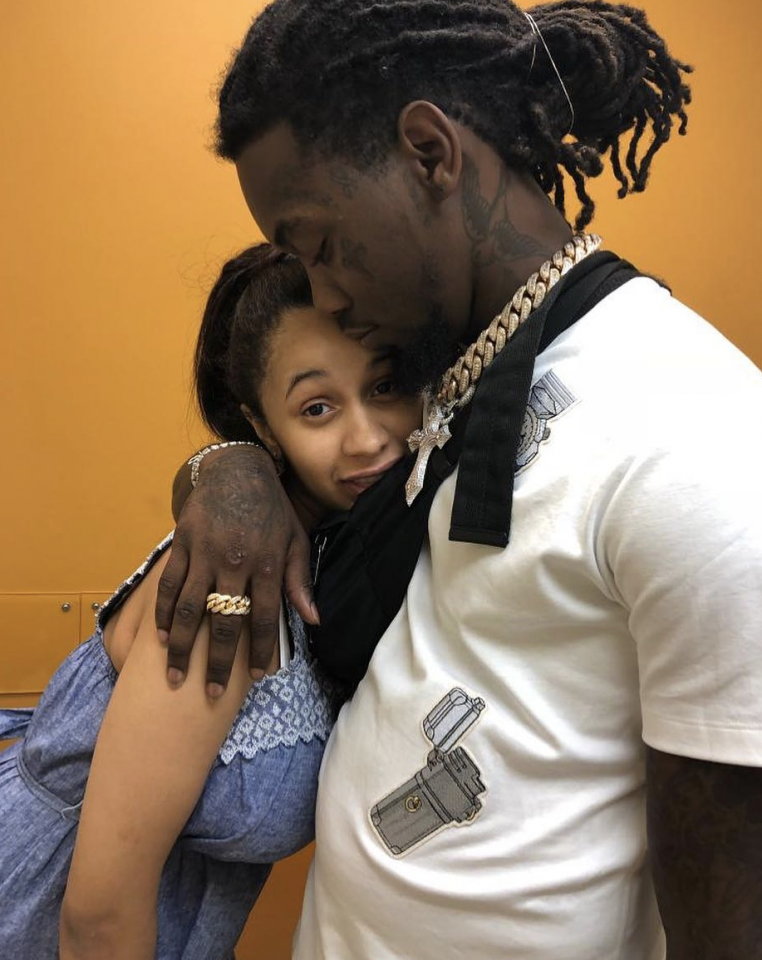 The Migos rapper and the "I Like It" hitmaker confirmed their split earlier this week, but he has confessed he is missing his wife.
He wrote on Twitter: "F— YALL I MISS CARDI (sic)"
Cardi — who welcomed daughter Kulture with Offset earlier this year — insisted that the pair would remain "really good friends".
She explained: "I've been trying to work things out with my baby's father for a hot minute now. We're really good friends and we're really good business partners … but things just [haven't] been working out between us for a long time. And it's nobody's fault, I guess we
just grew out of love, but we're not together anymore. It might take time to get a divorce."
Offset was accused of cheating on Cardi after numerous screenshots of texts and direct messages between the rapper and models Summer Bunni and Cuban Doll appeared in which he tried to arrange a threesome.
And Cardi has now received an apology from Offset's alleged mistress.
Summer said: "No, I have not spoken to Cardi B, but I would like to her know that I'm a very genuine person and I'm not here to break up her family or mess up what she has going on with her husband. I'm very sorry that this has happened and I'm very sorry that I didn't think about my worth as a young lady, and I just hope that she can overcome this.
"I know that her and Offset do have love for each other — I can tell — so I just hope that with this she can just focus on her love for Offset. I have not messed with Offset since he's had his baby. I didn't know how serious this marriage was. A lot of girls would just deal with this situation and just be like, 'yo, I'm the reason they're getting a divorce.' I feel ashamed. It's a lot, but just coming from me and to Cardi B and to our fans, to her family to her situation, these were never my intentions and I never wanted to break up a happy
home."