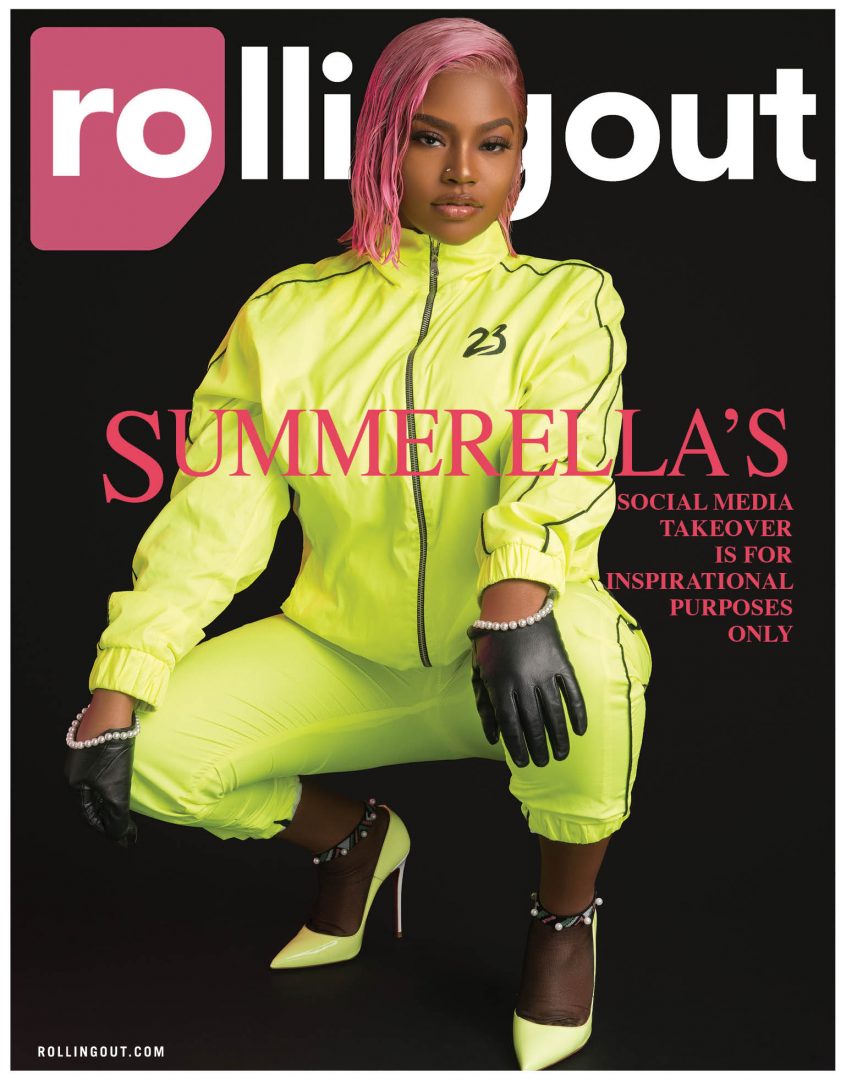 Less than two decades ago, being "popular" meant being one of the most beautiful and well-liked kids in high school. The popular kids ate lunch together, dated one another and were by default privy to a social clique that included other equally beautiful and popular kids.
Social media has managed to create one big virtual high school that extends beyond cities and states. Instead of a vying to sit with the cool kids at lunch or make the cheer team or dance squad, millennials and Generation Z are able to connect with peers across the globe in a virtual high school and their hangout is Instagram. Summerella is one of the pseudo "prom queens" of that platform. With more than 3.1 million followers, the 23-year-old is one of the most bankable personalities on social media.
Considered one of the top 10 female social media stars in the world, Summerella has approximately six million followers on her social media platforms, primarily Instagram and YouTube. Her social stardom originated on the Vine platform where she reached a whopping 1.5 billion loops on her account. Due to her consistent fan engagement, Summerella has had the opportunity to work with high-level media brands such as Tidal, Universal Studios, Fox, MTV and All Def Digital, not to mention "it" girl brands such as Fashion Nova, along with the popular Flat Tummy Tea.
Summerella's peers are split into two categories: the funny girls and the sexy girls. While the Kardashians have spawned a legion of contoured, tummy-tucked, fat-grafted clones who amass hundreds of thousands of likes because of their surgically perfected Coke bottle bodies, Summerella and peers like LaLa Milan and B. Simone are tickling their followers into a frenzy with their over-the-top comedic skits and exaggerated girl-next-door personalities.
Summerella — born Summer Boissiere — recently released a single titled "Do You Miss It" and is currently signed to super producer Polow Da Don's Atlanta-based Zone 4 label. While her vocal swag and tone are impressive, her music currently takes a backseat to her larger-than-life social media persona.
Summerella's fans connect with her vulnerable side. While she acknowledges that she doesn't have the perfect "fat transfer" body and struggles to lose weight, she knows she has a pretty face. Her social media skits show she doesn't take herself too seriously and allows fans to see themselves through her journey to womanhood.
With more than 3.1 million followers, do you ever get overwhelmed communicating with your fans?
I never call anyone a fan, and I never will. I see them as my friends for real. There are some that I talk to every single day. We go back and forth on posts. I'm always like, "Hey, best friend," when I see them commenting on something or laughing at something I post. It's like having a bunch of BFFs that you talk to online. I look at them as [my] family.
What do you enjoy most about social media? 
The best thing about social media is you get a chance to make someone's day or make them smile. If a person is sad or going through something, they may not go out of their house or talk to people, but if they go online and see something that makes them smile, they may feel better. You have an opportunity to influence people in a positive way, make them laugh. To me, that's the best thing about social media.
Do you think social media has changed the way people communicate with each other?
I'm probably quieter when I meet people in person. It's sometimes easier for me to talk to people online. I guess because it's what we're used to nowadays. Most people talk online more than they do in person. If you go somewhere and see people then, yeah, but you spend way more time online. I feel like I'm awkward in person because I am on social media all the time, but then again Summerella is awkward. I've always been that goofy, awkward girl. I can admit though I've met some Instagrammers that you see on social media, and they are all in your face and loud like "What's up bishhhh!" and then you meet them in person and they barely look at you and whisper "Hi." [Laughs.] It's like what's going on here? Are there two of you? But then again I understand it because I can be shy sometimes in person, too.
Were you trying to be a personality when you first started doing the skits online? 
No, I didn't know what would happen. I was just expressing myself and having fun. When I saw the way people responded, it made me feel like there were other people out there that could relate to what I was going through. I just kept on doing skits and trying to be even more creative and my following just grew.
Why do you think your following grew so fast? What do people love about you that makes them want to follow you and support your movement? 
I think people love my silly and goofy side. But I think they like that I'm just honest, and they see me and my entire life. It's not just one thing. I'm just honest about pretty much whatever I'm going through at the time. When I released my first single, it went to No. 11 on Billboard with no label and no one behind me, so it was all due to my supporters — aka my best friends — from social media.
Social media is one of the biggest influences on young people today. What message do you want to send young people watching you online?
I want them to see me and realize they should never give up on themselves. It doesn't matter where you are right now. When I first graduated, I was living back at home with my mom. I didn't go to college. I felt like a bum. I didn't know what I was going to do. But even in that state, I didn't give up on myself, and I believe that's what made the biggest difference. I wanted to give up sometimes, but I didn't. I never gave up. That's the message I hope people get when they look at my page.
Story by Christal Jordan
Images by Nathan Pearcy for NP Photography