'Tyrel' film review: A deluge of White boy drunkenness
The Film: Tyrel
The Power Players: Jason Mitchell, Michael Cera, Caleb Landry Jones, Christopher Abbott
The Director: Sebastián Silva
The Studio: Magnolia Pictures
The Low Down: All it takes is a quick logline read of director Sebastián Silva's latest buzzy social satire, Tyrel, to understand that race relations in America have undoubtedly been keeping the Chilean filmmaker up at night. Here's an excerpt from Tyrel's official press release:
Tyler joins his friend on a trip to the Catskills for a weekend birthday party with several people he doesn't know. As soon as they get there, it's clear that (1) he's the only black guy, and (2) it's going to be a weekend of heavy drinking. Although Tyler is welcomed, he can't help but feel uneasy around a close-knit group of white guys.
In other words, there's a whole lot of racist sh*t that's about to go down. But such is life when you're the only "other" invited to a party where alcohol is the main attraction. Jason Mitchell (Straight Outta Compton, Mudbound) stars as Tyrel — only his name is actually Tyler, as calling him Tyrel was an "honest"mistake made by one of the drunken weekenders.
While that mistake was tossed aside with a chuckle, the entire film finds Tyler faced with those types of moments time and again. Is it all on purpose? Or is he just hypersensitive to race due to his standing as the only Black person in the crew? After 86 cringe-inducing minutes, I still don't have an answer to that basic question.
The MVP: A quick read of the film credits would lead one to believe that Tyrel is led by an ensemble cast. It is not. In every conceivable way, this film belongs to Jason Mitchell. His performance alone makes this film worth watching, even in the moments when it becomes all too obvious that Mitchell is straining to transform thin material into something more powerful. More often than not, Mitchell succeeds in this endeavor, making him the first unanimous MVP since Steph Curry took the honor home in 2016.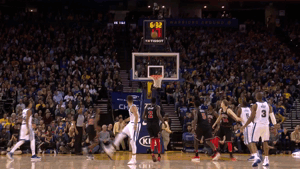 The LVP: Microaggressions. They're bountiful in Tyrel … so much so that Silva should seriously consider renaming it Microaggressions the Movie, as that was the primary well continually dredged by the filmmaker. From the initial moment Mitchell's character Tyler is greeted by a rowdy house of White frat guys, it becomes all too clear that our main character is set for death by a thousand microaggressions. Perhaps that was the filmmaker's clear intention. Perhaps. But that intention didn't translate into a device capable of effectively pushing the plot forward. And for that, the microaggressions directed toward Tyler deservc the not-so-coveted LVP Award.
The rolling out heat check:
 out of 5 fLAMES
If Sebastián Silva's primary goal was to create a film capable of making people uncomfortable, then by every single measure, Tyrel can be viewed as a success. But I don't think that was his primary goal. Instead, it's my belief that Silva viewed Tyrel in the same vein as the Jordan Peele helmed Get Out. This film was meant to jumpstart a dialogue between the races in hopes of bringing us all one-step closer to a common understanding. In the end, the only thing this film succeeded at was bringing the races together for a collective head scratch and shrug.
Watch the Tyrel trailer below: