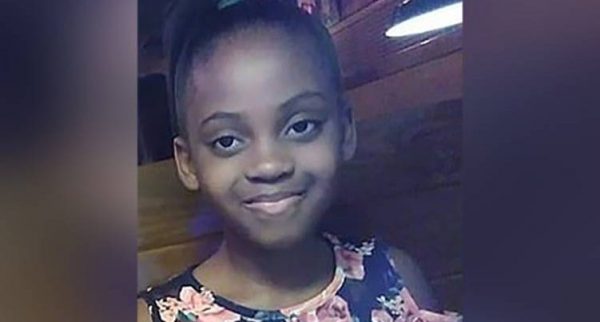 An Alabama grandmother discovered the body of her 9-year-old granddaughter after the young student killed herself because racist bullies taunted her relentlessly.
McKenzie Adams was a fourth grader at U.S. Jones Elementary School in Demopolis, Alabama, about a two-hour drive west of Birmingham and Montgomery. She was reportedly hounded by her White classmates about being Black, that she was "ugly" and that she should "kill" herself, according to cbs42.com.
A White family friend who reportedly drove McKenzie to school every day detailed to authorities the relentless and malicious teasing the young girl endured until she finally cracked.
"She was being bullied the entire school year, with words such as 'kill yourself,' 'you think you're White because you ride with that White boy,' 'you ugly,' 'Black b—-,' 'just die,'" Edwinna Harris, McKenzie's aunt, told the Tuscaloosa News as she recalled what the White family friend said.
McKenzie's mother, Jasmine Adams, said her daughter pleaded futilely with teachers and the assistant principal to get her racist classmates to stop harassing her.
"She told me that this one particular child was writing her nasty notes in class. It was just things you wouldn't think a 9-year-old should know," she told CBS. "And for my baby to tell me some of the things they had said to her, I was like where are they learning this from?"
McKenzie's grandmother made the horrifying discovery of McKenzie on Dec. 3 at their home in Linden, Alabama. The city schools' attorney, Alex Brasswell, says the case is under investigation.
"We are working fully with the Demopolis and Linden police department. They are doing a joint investigation of these allegations. We are cooperating fully, and I can't comment on any of the aspects of the investigation until they conclude it," Brasswell said.
The school's leaders expressed sorrow to the family of the little girl.
"Certainly, our hearts [go] out to the family and friends of McKenzie and her fellow students as well as her teachers. Demopolis school system has provided grief counselors and crisis counselors at the school since this and ministers and youth ministers have been at the campus since the date of this incident. And we certainly want to extend those services to any students and teachers on our campus as they go through this healing process."
Jasmine Adams accused the school system of failing her deceased daughter and asserted that race played a factor in the bullying.
"I just felt that our trust was in them that they would do the right thing," Adams said. "And it feels like to me it wasn't done".