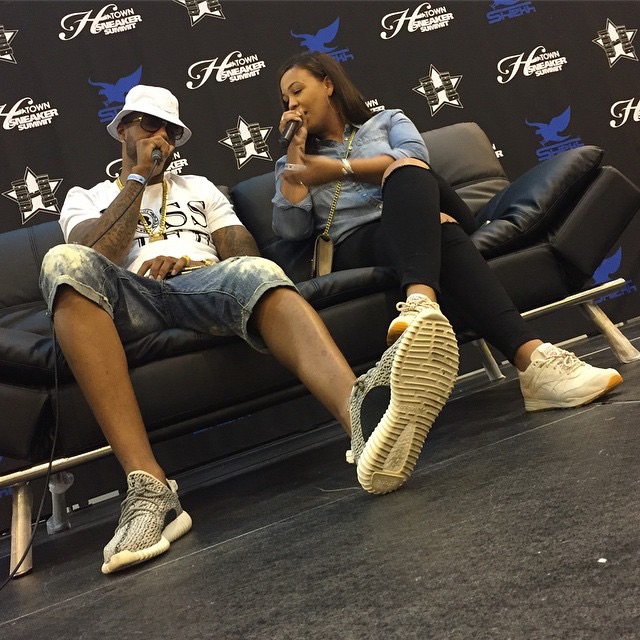 Sneakers have become a highly profitable commodity. According to a new report by Grand View Research Inc., the sneaker shoe game is expected to reach $95.14 billion by 2025.
To help shoe brands like Nike and Adidas to reach this pinnacle, both young and old alike have increased profits of the sneaker craze. From hip-hop artists to athletes, you are bound to find a host of cool and rare styles of the latest shoes. Take, for example, the collaboration of Nike Air's Yeezy 2 "Red October," Adidas Yeezy Boost 350 "Turtledove" and Air Jordan 1 x Off-White "Chicago." Each brand and shoe is in high demand.
To kick off the new year, one of the first sneaker conferences of 2019 will be in Houston. "We are proud to announce our highly anticipated 16th annual holiday event, the legendary H-Town Sneaker Summit," states Tausha Saunders of H-Town Sneaker Summit.
According to Sneaker Summit, their summit  is the world's longest running community-based sneaker event since 2004. It's a one-day-only event where sneaker enthusiasts from all walks of life gather to celebrate sneaker culture and to buy, sell, trade, browse and discuss everything from rare to vintage shoes.
The 2019 Sneaker Summit will take place Sunday, Jan. 6 at the Bayou City Event Center.  Don't miss out on seeing the latest kicks along with special limited edition Sneaker Summit tees with custom airbrushing. 
Here are three reasons you should not miss this year's Sneaker Summit.
1. SwishaHouse music celebrates 20 years in the music game. This is the first year that founders
OG Ron C and Michael "DJ 5000" Watts
have participated. There will be special surprise guests and performances from SwishaHouse.
2. Houston is known for their "Candy Paint" cars. There will be a showcase of early 2000 cars. The theme will include Candy Red Slab [painted cars], Air Brush art on Foam Cups and Installations.
3. Along with sneakers and music, Houston's own Bun B of UGK will perform as well as showcase his sneaker collection.