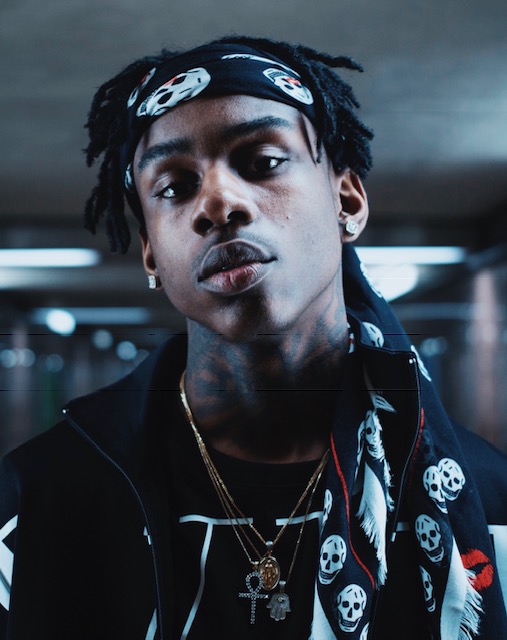 Polo G is an up-and-coming rapper from the North Side of Chicago. His maturity and seriousness about his craft have helped catapult him into the bright lights. He has garnered millions of views via YouTube and recently landed a spot as an opening act with Cardi B and friends at WGCI's Big Jam in Chicago. We spoke with Polo G about who he is as an artist and why people should pay attention to what he has to offer.
Tell us who you are and where you come from.
I go by the name of Polo G and I'm from the near North Side of Chicago, the 1300 block of Hudson Avenue.
What motivated you to become a rapper?
I grew a strong passion for music. The more I did the music thing it's like I saw myself going far with it. I believed in myself.
What was the first song you recorded? How was that experience?
The first song I ever recorded is called "ODA" it was a thrilling experience. I was scared and anxious when I stepped into the booth. The more comfortable I got the more I enjoyed it.
You had a great show at WGCI Big Jam recently. Talk about how you were able to secure that and how it felt to rock such a big stage.
I secured Big Jam through my buzz in the city. My name got bigger and bigger throughout my 1st year of rapping. The millions of views that were adding up definitely helped. I did big interviews, got radio play, and Worldstar posts. Big Jam was one accomplishment of many.
What do you think makes Chicago rappers stand out? Why are you different?
We have a different story to tell. As Black men from impoverished areas, we all experience the same struggles. Growing up in Chicago, it's more extreme. We live a fast-paced life at a young age and go through a lot.
What makes me different is my way of thinking. I plan on being the biggest thing in hip-hop one day.
Why should people pay attention to you?
I keep those who follow me on their toes as far as what to expect whether it's a new song the next lyric or even an outfit I'm always trying to outdo my last accomplishment.
How would you describe your music?
I would describe my music as powerful and heartfelt. Everything I say in my songs comes from how I'm feeling or reflecting on things that happened in the past.
What words do you have for those looking to follow their dreams?
Never give up no matter who believes in you or supports you. Believe in yourself and focus on your dream. Show those who doubted you that you can do all the things they said you couldn't.
Take a look at Polo G's video for "Finer Things" below.