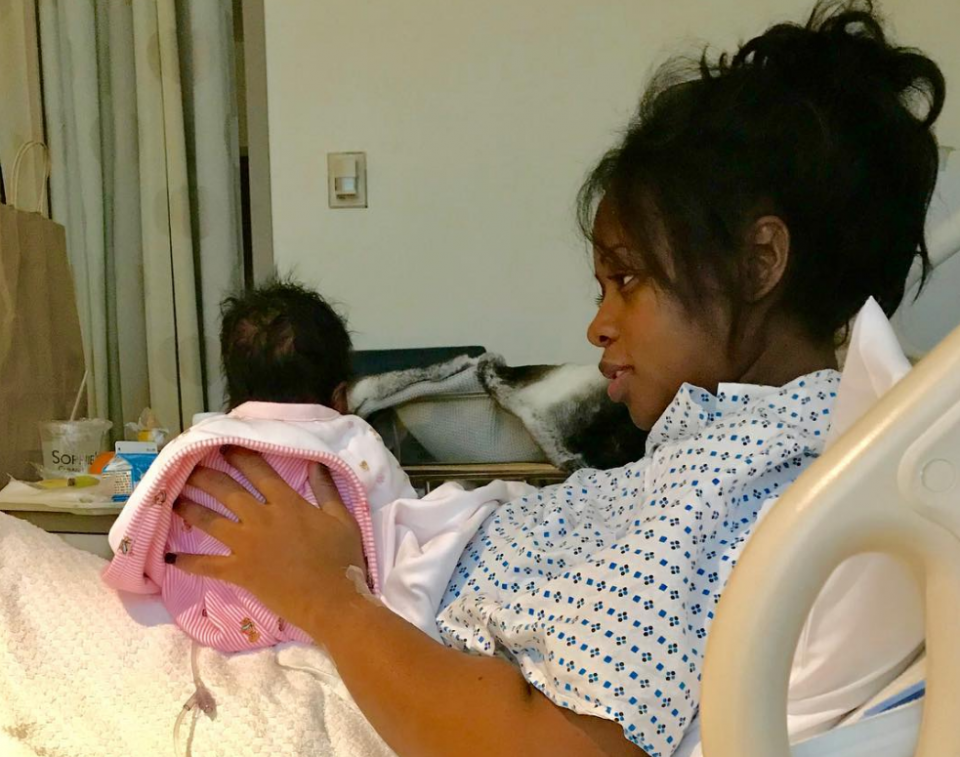 "Love & Hip Hop: New York" star Remy Ma had her "golden child" earlier this month, the first with husband Papoose. Remy used Instagram on Christmas to share the first photo of her and Papoose's "golden child."
Remy, 38, is shown sitting up in her hospital bed while holding her newborn baby girl. Showing the back of her head, Remy captioned the photo: "Best Christmas present ever!!! Thank you @papoosepapoose," the 38-year-old wrote in the caption.
Papoose, 40, reposted the same photo on his Instagram account, and captioned the photo this way: "All hail THE GOLDEN CHILD!!!!!!!!!!!!!!!!!!!! Wowwwwwww [sic] I still can't believe it. [Remy] Can't thank [you] enough!"
The road to this little girl's birth on Dec. 14 was a long and arduous one for the beloved rap pioneer. Two years ago, Remy told her fans that she had a miscarriage as the result of an ectopic pregnancy, which occurs when a fertilized egg implants outside of the uterus. After this traumatic experience, Remy said she changed her diet and underwent IVF in order to conceive their daughter.
Papoose was jubilant but nervous when he told his followers that he needed fans to send up prayers because of his wife Remy's "tough labor." Just days after giving birth, Remy was reportedly rushed back to the hospital to undergo surgery for postpartum complications but she shared a positive update with fans last week.
"I'm FINALLY back home and doing much better. The baby has been PERFECTLY fine since being born Dec. 14, and I'm resting and recovering at home. (Pap is VERY happy, on cloud 9,999)," Remy wrote.