The biggest moments of Black excellence in 2018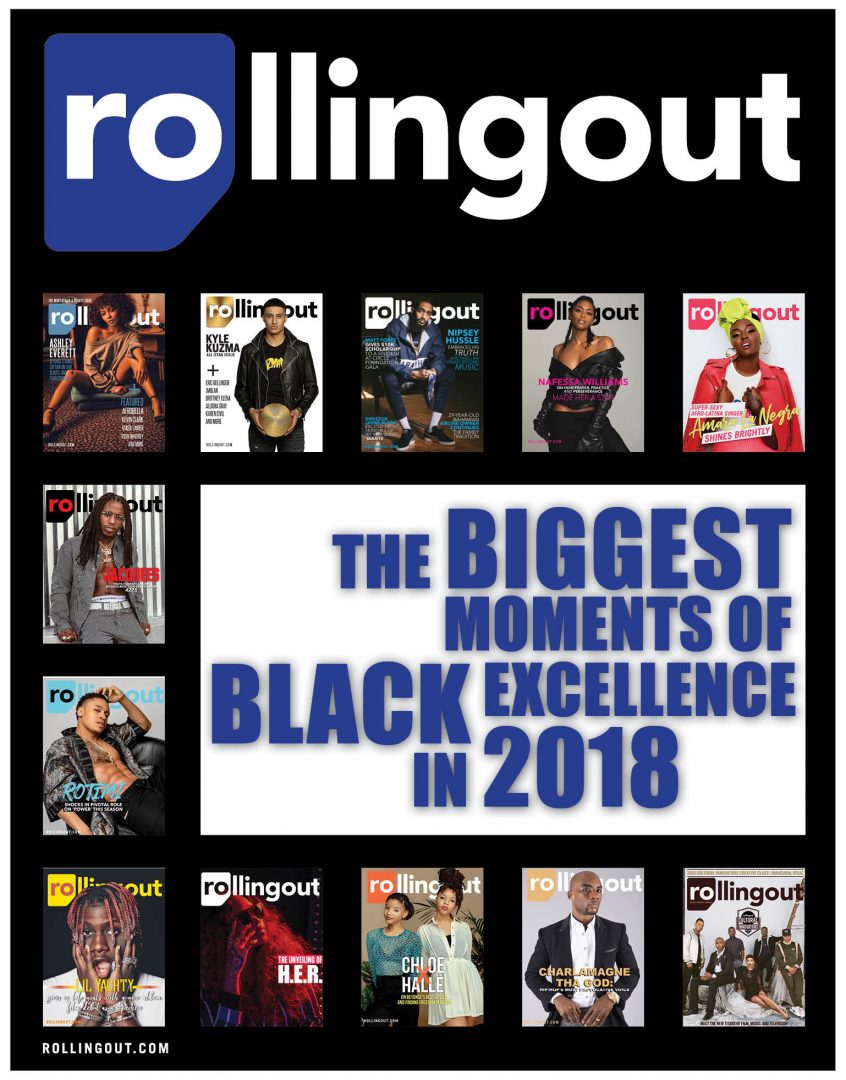 And just like that, another 12 months have entered the history books. 2018 proved to be a year in which Black excellence prevailed in entertainment, politics, business and sports. In this year-in-review edition, we highlight the most impactful moments in Black culture of 2018.
Music 
The year began with Kendrick Lamar and TDE's masterful soundtrack for Black Panther and Bruno Mars taking home the Grammy Award for Album of the Year for his critically acclaimed project, 24K. Following her amazing performance at Coachella, Beyoncé hit the road with her husband, Jay-Z, for the "On the Run II" tour. Childish Gambino released the most provocative video of the year with the politically charged "This is America," and Cardi B surpassed the hype with the release of her debut album, No Privacy. Travis Scott took rap to another galaxy with his Astroworld album and tour. R&B stars such as H.E.R., SZA, Khalid and Daniel Ceasar proved that R&B is alive and well. But Jacquees made the nation pay attention to the genre with his bold statement proclaiming himself the reigning "King of R&B."
Movies 
Black Panther became one of the most important moments in the history of Black entertainment. The film, starring an all-Black cast, broke box-office records and proved that Black films can have a worldwide impact. Spike Lee made a great return to film by directing John David Washington in BlacKkKlansman. Following in Lee's footsteps by pushing boundaries in film, Boots Riley's Sorry to Bother You challenged social norms. If Beale Street Could Talk could possibly be the gem of 2018 as it continues to receive Oscar buzz.
TV Shows
Donald Glover and crew returned in 2018 with the surreal FX show "Atlanta." The second season highlights included guest appearances by Katt Williams and Michael Vick and the horror-inspired episode, which featured the odd character Teddy Perkins. Lena Waithe gave viewers a touching view of Black life in Chicago with "The Chi." And Issa Rae gave viewers the complexities of love and life in Los Angeles in the new season of "Insecure." Other notable shows of 2018 included "Grown-ish," "Black-ish," "Dear White People," "This Is Us" and "She's Gotta Have It."
Politics 
Several Black politicians made national headlines in 2018. In her bid to become the nation's first Black female governor, Stacey Abrams attracted support from powerful influencers, including Barack Obama and Oprah. However, Abrams was defeated by Brian Kemp in an election that was marred by allegations of voter suppression. Andrew Gillum also rose to prominence with his run to become governor of Florida. Ayanna Pressley made history by becoming Massachusetts' first Black congresswoman.
Sports
Colin Kaepernick continued to be a voice for change by bringing attention to racial issues in the United States. Although he remained unsigned due to being blackballed by NFL owners, Kaepernick's impact off the field remained impressive. Serena Williams, now in her mid-30s, returned to championship form months after having a baby. And LeBron James also gave back in a big way by opening the I Promise School to help kids from disadvantaged backgrounds.
Blackest Moments of 2018
Beyoncé, Black Panther and Michelle Obama led the way with the Blackest moments of 2018.
Beyoncé — Beyoncé's awe-inspiring performance at the 2018 Coachella Valley Music and Arts Festival will be remembered as one of the greatest moments in the history of American music. As the first Black woman headliner in the festival's 19-year run, she did more than put on a show before the 120,000 fans in attendance and the millions who watched on YouTube; she gave a culture-shifting performance.
Black Panther — The Black community supported the film mostly because Hollywood has failed to give prominent roles to Black actors on powerful platforms. But the film inspired Black people across the nation to view the film with groups of friends while wearing traditional African clothing. Black Panther was more than a movie — it was a culture-changing event.
Michelle Obama — Michelle Obama proved that she remains one of the most powerful figures in the world by releasing her best-selling autobiographical memoir, Becoming. In its first week of release, the book broke records by selling 1.4 million copies. At press time, it had sold more than three million copies making it one of the fastest-selling nonfiction books in history. Obama's book tour has also sold out dozens of arenas across the nation.
Overall, 2018 was a year filled with inspiring stories about Black culture. 2019 should bring even bigger and better moments of Black excellence.