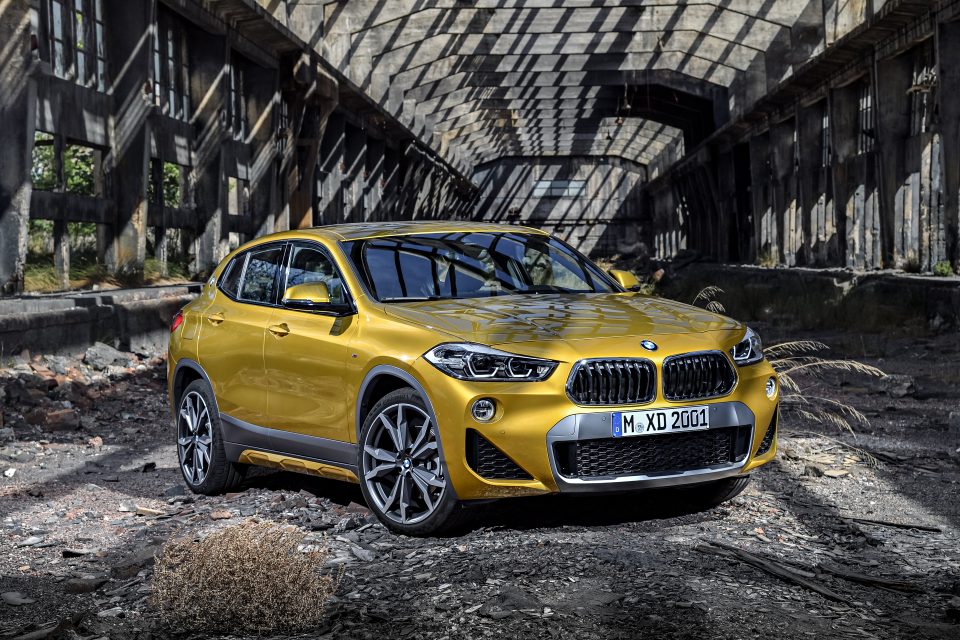 BMW has done it again, successfully duplicating one beautiful, high-performing vehicle after another with every subsequent model in its amazing X series. With its newest model, the 2018 BMW X2 xDrive28i, the automaker now has seven variations of the "ultimate driving machine."
Rolling out's team had the pleasure of driving two of the seven this year — the  BMW X3 M40i and the BMW X4 — and both definitely lived up to the brand's "ultimate driving" tagline. To close out the year, we were surprised to have the pleasure to cruise around town in the 2018 BMW X2 xDrive28i.
Besides the price, the other factor to consider about each vehicle in the X-series is which one you'd look your best in. The X2 is stylish. Although it is classified as a crossover SUV, the lower chassis gives it more of a car look. BMW also calls the X2  a "sports activity vehicle." While this model has a sleek sporty look, it also delivers all of the thrills of a BMW.
The X2 is fun to drive. It has a powerful turbo 2.0-liter engine and is quick and easy to steer. The 2018 BMW X2 xDrive28i is a lifestyle car that gives you the easy versatility of going from corporate life to nightlife.
The base price for this gem of a car starts at around $38,400. Several premium packages are available to suit and boot your ride just the way you want it.
The total suggested retail price of the 2018 BMW X2 xDrive28i test-driven by rolling out is $50,9200.