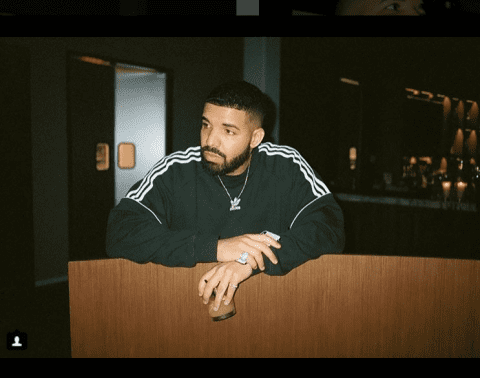 Despite his public proclamations that he "is drug-free" and feeling "stronger than ever" and that he's surrounded by "so much good energy" as he heads into 2019, Kanye West is still in his feelings over fellow rap superstar Drake.
'Ye, 41, obviously feels some kind of way about the fact that Drizzy, 32, was following his wife, Kim Kardashian, 38, on Instagram because he can't stop talking about it. In a series of tweets that he quickly deleted but were screen-captured by the likes of Vibe, People magazine, and other outlets, the "Gold Digger" rapper let his feelings be known.
"I've never mentioned or touched on anything related to family when it came to Drake," he wrote. "He followed my wife on Instagram he mentioned Pusha's fiancé [sic] in a song."
Read the entirety of this Tweet thread below: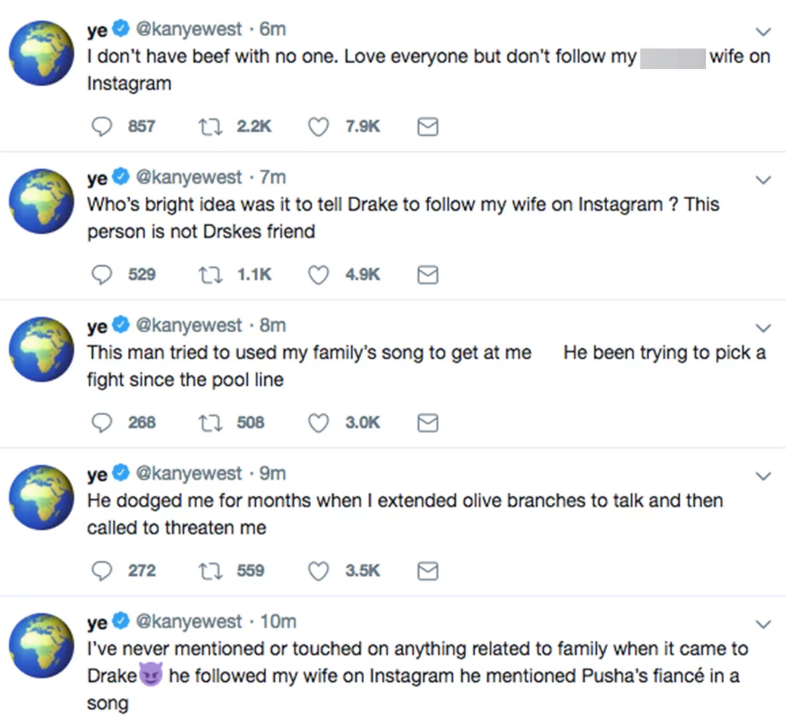 Kanye continues on the subject of Drake without specifically mentioning the Toronto-born rapper.
See when you care about your family you don't let no man push you to do nothing that could risk your freedom

— ye (@kanyewest) December 31, 2018
If something's on my mind and spirit I let it out

— ye (@kanyewest) December 31, 2018
The Twitter tirade apparently worked because, according to Vibe, Drake has finally unfollowed Kim Kardashian.
But that's not enough for the "Flashing Lights" lyricist. Kanye wants something else even more substantial from the "In My Feelings" and "You the Best" emcee from Canada. Kanye also demanded a public apology from Drake during his nonstop tweet tour that he says is cathartic for him.
"Tweeting is legal and also therapeutic," Kanye said. "If something's on my mind and spirit I let it out."
What do you make of Kanye's continued diatribe against Drake? Do you think it is wise to let Drizzy know how much he is getting under his skin?