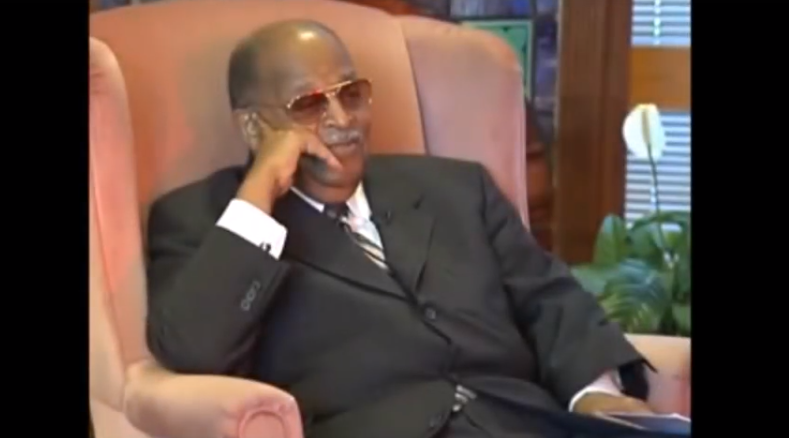 The Rev. Dr. Cameron Madison Alexander, a civil rights giant and the senior pastor of Antioch Baptist Church North in Atlanta for more than 40 years, has died. He was 86.
Alexander was a transcendent figure in the capital of the New South and Georgia as a minister for 56 years, serving as a community activist, civic leader and philanthropist, an honored veteran of the U.S. military, and a fatherly figure to throngs of congregants and admirers.
Just as significantly, Alexander transformed a small church of 600 congregants into a 14,000-member megachurch that wielded significant influence in Atlanta. Under his charismatic and dynamic leadership, Antioch became a magnetic force as the epicenter of community outreach and uplift. He engineered successful food, clothing and housing ministries, helped people fight addictions and also began a program to help individuals with AIDS and HIV.
His legacy is also cemented in the cities of Macon and Savannah, Georgia, respectively, where he lead a bus boycott to integrate the Bibb County transit system and also developed a partnership with C&S Bank to improve the dilapidated real estate conditions in more than 100 blocks, the Atlanta Journal-Constitution reports.
Alexander's passing on Dec. 30, 2018, has left a vast void in Georgia and national religious communities.
"He was one of the most lovable preachers in town," said former Atlanta Mayor and U.S. Ambassador Andrew Young, who worked together on civil rights issues, according to nationalbaptist.com. "He was the head man for a long time, but everybody loved him. He wasn't pushy or bossy. He had this wry sense of humor. If he disagreed with you, he'd figure out a way to make a joke about it, but he'd let you know how he felt. Still, I never heard him say a harsh word to anybody."
Alexander's daughter, Maria Hunter, added this nugget in an interview with WSBRadio.com: "He was the most loving, caring and dedicated. He loved the Lord and spent his entire life making sure that others knew Him and salvation."
A Morehouse man, Alexander was a "Grady baby," a proud distinction for those who were born at Atlanta's Grady Memorial Hospital. He graduated from Booker T. Washington High School before moving on to Florida A&M University. He later returned to Atlanta, where he graduated from HBCU giant Morehouse College.
Alexander became pastor of Antioch Baptist Church North in 1969 after his father asked the younger Alexander to fill in one Sunday as the church leaders were preparing a vote on a new pastor.
When Alexander delivered his sermon, "A Man Is In Town," the decision was made on the new leader of the church, according to the church's website.
Alexander's eldest son, Cameron Eric Alexander, explained to the Atlanta Journal-Constitution why his father's death impacted so many people so deeply.
"He viewed his role as a shepherd who was duty-bound to take care of people," said Alexander, an Atlanta Realtor and musician, of his father. "He really cared for the least of these. He put the needs of the church family sometimes above his own personal challenges. That's the reason people loved him so. People saw that he put other people first."