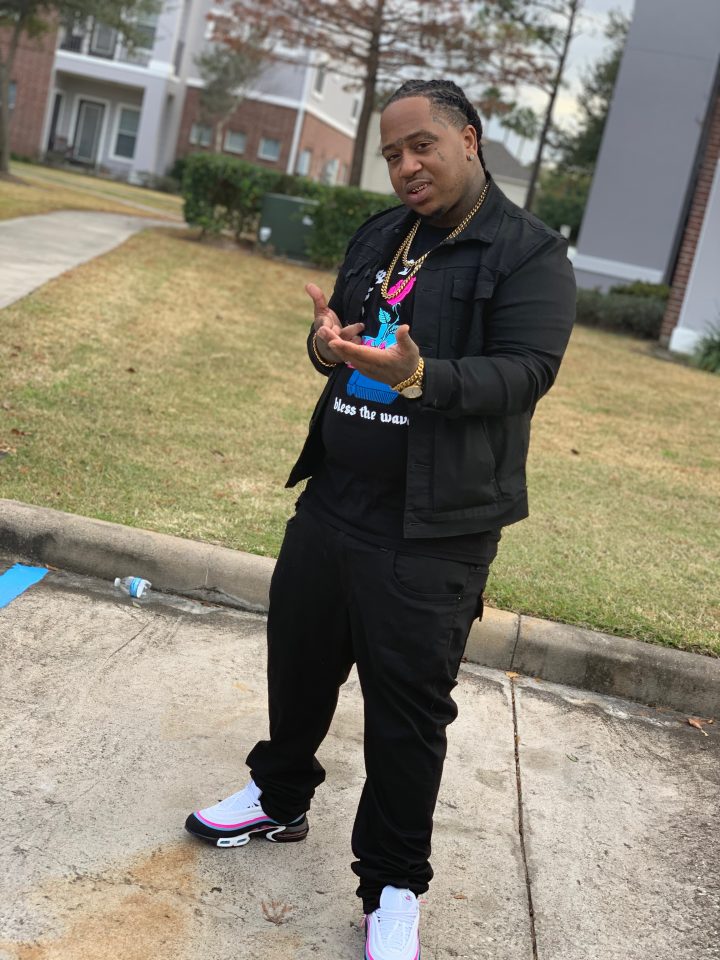 Rapper Chucky Trill is a rap royalty legacy in the making. His father is D of Trinity Gardens Cartel, a group from the early '90s.
Chucky Trill is on the verge of surpassing the legacy of his father and other predecessors in the rap game of Houston. He as even received a stamp of approval from some OGs, including the likes of Scarface, Bun B, and Lil KeKe.
Chucky Trill is also a sneakerhead. He recently revealed some of his most memorable sneakers and how he became a sneakerhead.
 When did you start collecting sneakers?
I started loving sneakers around 11 or 12. My mama always told me the first thing a female looks at is your shoes.
What was your first memorable sneaker purchase?
The first shoe I ever purchased for myself was the all-white "cocaine" 4s [Air Jordan 4] in 1999. Maaaaaaannn, I was the only one at school with those on. I'ma have to get those again.
Best sneakers for date night?
 It depend on the date. If we on a casual type vibe, I go for a low top Fendi, Lacoste, or Polo type shoe. [But] if we just thugging, going to one of my shows or the movies, I be dope man fresh in the latest Jordan or Air Max 95.
What is your most expense sneaker purchase?
My most
expensive shoe
in my closet is the all black Micheal Jackson Glitter Glove Maison Margiela.
Best Air Jordans of all times?
Ooooooooohh … this a hard one, but I'm gonna say the[ Jordan] 13s or the the 11s.
Top 5 sneakers in your collection?
The Top 5 shoes I'm rocking:
The All black [Air Jordan] Ovo 12
Black Maison Margielas
[Air Jordan] Concord 11's
[Air Jordan] Cool Grey 11