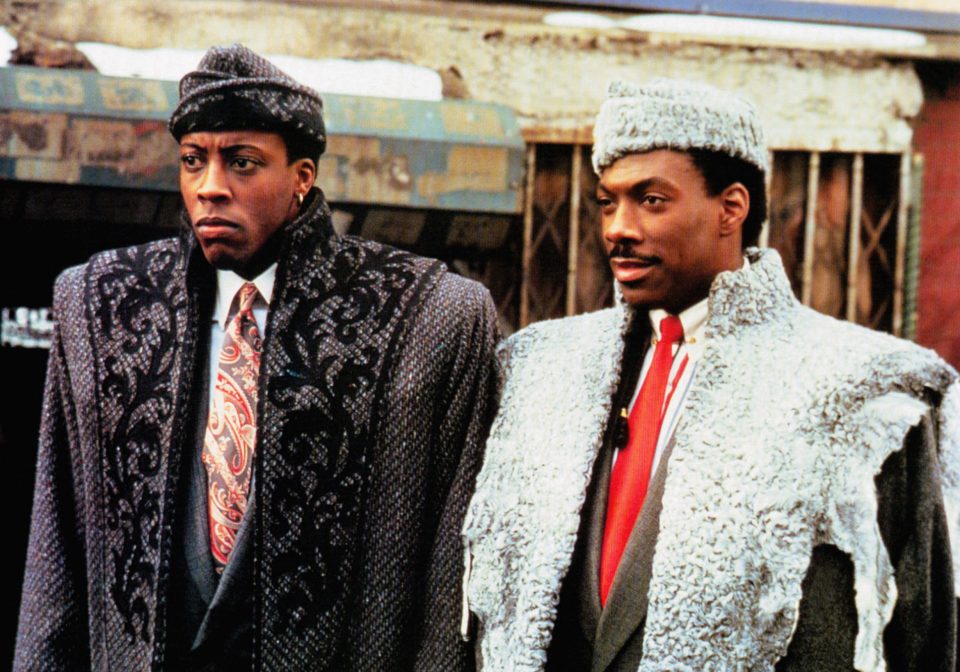 File this in the "I didn't know I needed this until today" category, as word has now leaked that Coming to America 2 is officially a thing.
More than 30 years after Eddie Murphy starred as Prince Akeem in Coming to America, the comedic actor is set to appear in the sequel to the film, which is being penned by "Black-ish" creator Kenya Barris.
Plans for the sequel were originally announced in 2017, with director Jonathan Levine and Coming to America's original screenwriters on board for the project. But those plans were scrapped, bringing Barris aboard as well as Hustle and Flow director Craig Brewer, who helmed the upcoming Rudy Ray Moore biopic, Dolemite [Is My Name], in which Murphy will play the lead role.
In the sequel, Akeem learns about a long lost son and must return to America to meet the unlikely heir to the throne of Zamunda. The studio's intention is to bring back the original cast, which includes Arsenio Hall, who played the prince's aide Semmi; Shari Headley, who played his love interest Lisa; John Amos, who played her father; and James Earl Jones, who played his father, King Jaffe Joffer.
In a statement released by his reps, Murphy said, "After many years of anticipation, I'm thrilled that Coming to America 2 is officially moving forward. We've assembled a great team that will be led by Craig Brewer, who just did an amazing job on Dolemite [Is My Name], and I'm looking forward to bringing all these classic and beloved characters back to the big screen."
Barris was equally excited about the pairing of talents for the sequel.
"Craig's ability to create a distinct cinematic world with each of his films is not only impressive but also what made him exactly the voice and vision we needed to bring this story to life," he added in a statement. "From Hustle and Flow to his work with Eddie on Dolemite [Is My Name], he never fails to blow me away. He is a true auteur, and we couldn't be more thrilled to have him on board."
While no release date has officially been set, there is a hope that production will begin sometime in 2019.