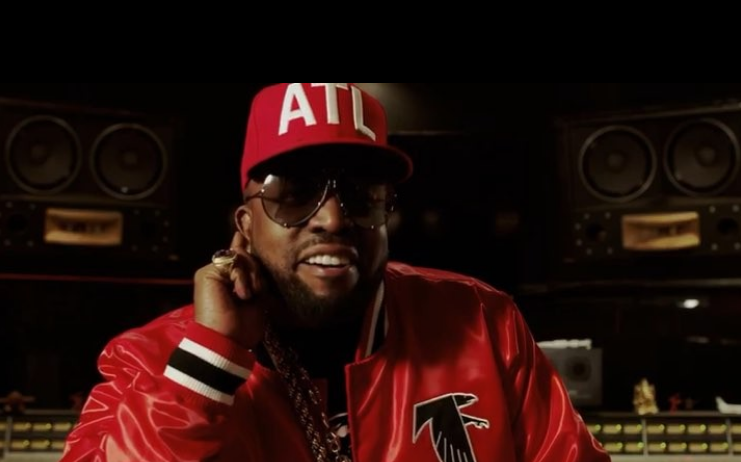 One half of the legendary rap group Outkast has agreed to join Maroon 5 and rapper Travis Scott duing the Super Bowl halftime show.
Rapper Big Boi will deliver some hometown flavor to an extremely controversial show that is more known for the A-list musicians who turned down the opportunity to perform — and for whom they are protesting for — rather than the musical acts themselves.
Big Boi, born Antwan André Patton, 43, could literally walk from his childhood home in South Atlanta to Mercedes Benz stadium downtown, the site of Super Bowl LIII (SB 53).
Social media registered surprise at Big Boi's decision to perform on arguably the world's biggest TV stage. Superstars such as Jay-Z, Rihanna, Cardi B, and many others spurned the NFL's offer to join Maroon 5 on stage.
These and many other celebrities joined a legion of NFL critics and former fans who decry the league's alleged collusion to keep former San Francisco quarterback Colin Kaepernick out of the game. Kaepernick famously sat, then later knelt, during the playing of the national anthem in 2016 to protest chronic police brutality, the shooting of many unarmed Black men and judicial inequities.
As of Monday morning Jan. 14, 2019, Big Boi has not spoken to the press nor did he explain his decision to break ranks to his 884,000 Instagram followers. Rolling out reached out to Big Boi but he declined to comment at this time.
Commenters on social media, however, had quite a bit to say about it, and they mostly derided the legendary rapper about it. Check it out.
Not surprised at #TravisScott look at his surroundings, but #BigBoi is very disappointing #NFL https://t.co/nJWLu8T5m3

— Monica Joy Taylor (She,Her) (@MonicaJoyTaylor) January 14, 2019
Definitely wasn't expecting to wake up to see that #BigBoi was performing at the SuperBowl….. 🤔 I sure hope he uses that platform to do something powerful 🙏 https://t.co/LbzkbMyeDs

— Jessica Vickery (@JessicaVickery) January 13, 2019
So @TRVSXX and @BigBoi are going to ignore the #NFLboycott for money? #travisscott #bigboi

— Poets And Rhymers (@LikeIsNas) January 13, 2019
@BigBoi #BigBoi halftime superbowl show. hang your head in shame #iamwithkap

— leonc (@nearlysuicidal) January 14, 2019