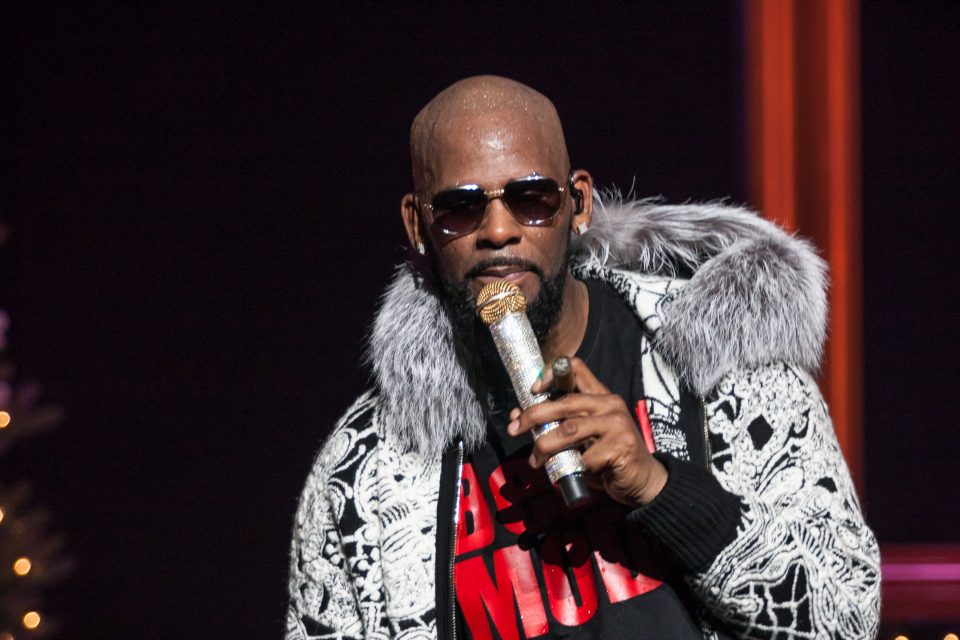 Singer R. Kelly must feel as if he's drowning under a tidal wave of damning allegations following the airing of "Surviving R. Kelly" on the Lifetime channel and the resulting backlash he's received.
But is renowned life coach Iyanla Vanzant throwing R. Kelly a life raft by saying he doesn't deserve to be thrown behind bars? No, not hardly. If anything, the host of OWN's "Fix My Life" kind of snatched the raft away when the singer had reached out to her for some coaching prior to the airing of "Surviving R. Kelly."
As it stands today, R. Kelly, 52, is currently under criminal investigation by the Fulton County District Attorney's Office in Atlanta and is being probed by the State's Attorney's Office in Chicago. He's been renounced by a plethora of former celebrity friends, and now even his own label, RCA/Sony, refuses to distribute any new music.
The question that many people are asking, in addition to whether he will be indicted by one or more legal jurisdictions, is whether R. Kelly can be rehabilitated or is he simply incorrigible?
One person who could have possibly answered that question is Vanzant, 65. The life coach revealed that Kelly reached out about healing before the docuseries aired, but she told ABC News Radio that she quickly turned him down.
"He didn't meet one of the criteria that we had for guests. Are they willing? Are they ready? Do they have the capacity to do the work? He didn't have it, the emotional capacity," she said on the radio station. "He just didn't have it, and I knew, based on what I was looking at — the paces I would have had to take him though — it would have been brutal. He didn't have the capacity because he hasn't done the work."
Vanzant also shared her sentiment that Kelly should not be imprisoned.
"I would never, ever condone or justify anything that he's been accused of doing. But locking him up in jail is not the answer. He's sick, just like the people he allegedly committed these acts with. They're sick. This needs to be massive healing — them, him, all of them."
Vanzant hastens to add that she is not fooled. She indicates that she knows Kelly has been lying about his dealings with a bevy of young women throughout the years. And that is another reason why healing cannot begin yet.
"I do know. Without some long-term intervention, he doesn't have the capacity. Just wouldn't be able to hear it, receive it. Classic thing is that he's not telling the truth about it."
R. Kelly has yet to respond to Vanzant's claims.