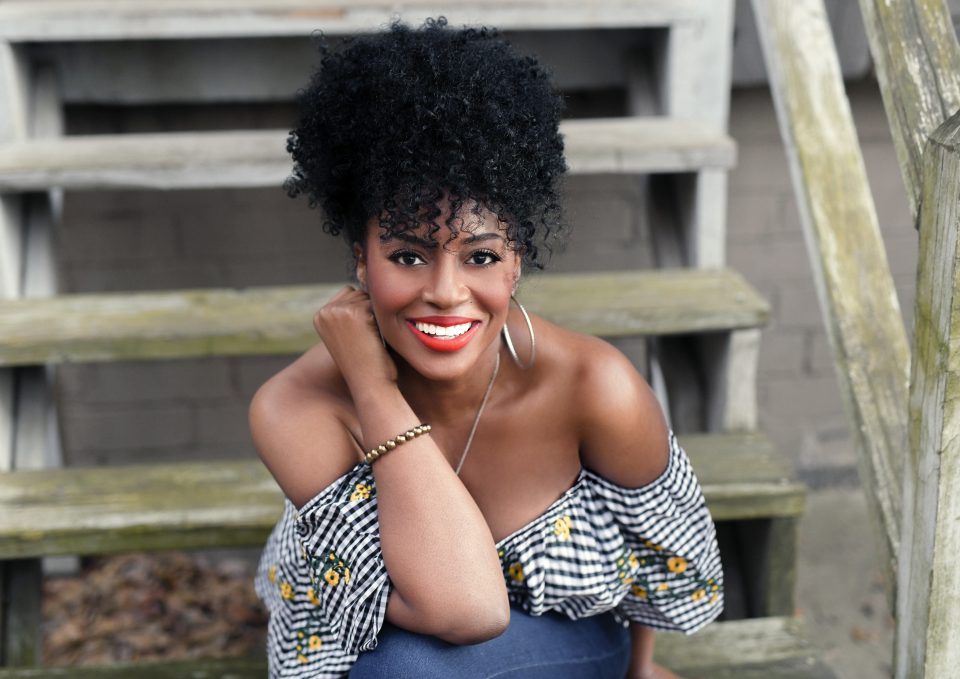 There are few urban stars who haven't been immortalized by the lens of Drexina Nelson. Sweet-natured with a camera-ready smile herself, Nelson started her career as a makeup artist on set with some of Atlanta's most prolific photographers. She completed both her BA and MBA degree at Clark Atlanta before deciding to pursue a career in photography that would allow her to surround herself with her love for beauty and the arts. 
Nelson's recent clients include Universal Music Group, Sony Music Group, Vogue, Nike NY, Click Models, Elite Models, Ludacris, Kanye West, Idris Elba, Badgley Mischka, Essence, BRAVO and many more.
In 2016, Nelson launched the Society Studios and Salon Suites in Atlanta.  She is also the publisher of The Society Industry Book, celebrating the beauty industry's top influencers.
We sat down with Nelson to talk with her about how other sisters have been instrumental in her journey.
What is your superpower?
My superpower is [my] authenticity. I believe that there is nothing in the world more rare and powerful than a person who owns who they are and stands confidently within their skin … flaws and all. Why create a persona when you yourself are a rarity? There is absolutely no one on this Earth exactly like you! I think that once people step outside the standards of what society deems us to be and continue driving down the path of who you truly are, [only] then will you have the capabilities to harness all of your own superpowers.
What thoughtful or encouraging piece of advice would you give to your younger self?
At this point in my life, I am in constant thoughts of my younger self. As you grow older, you realize that life does not have to be as difficult as we as humans make it. I would tell my younger self that life happens when you allow it to happen. I would also tell the younger Drexina that whatever you truly want to be in life, that you must first look whatever insecurities or negative thoughts about yourself that you have in the eye and know that it is a lie.
Why is it important for women of color to lead or work in leadership roles and decision-making capacities?
I believe that it is important for a woman of color to work in leadership roles not only for themselves but to give the younger children of color the opportunity to see that anything is possible. Representation in all fields is important as it gives others hope that their dreams can actually come to fruition.
If you could thank any female Black history maker for her contributions to society, who would it be and why?
I was recently looking at a video of poet Maya Angelou, and her words were so powerful.  As a child, I did not understand the complexities of being a Black artist but researching more about her journey has inspired me. I understand that no matter what your situation is … no matter the struggles that you may endure in this life … and no matter what you were given … you too can rise.