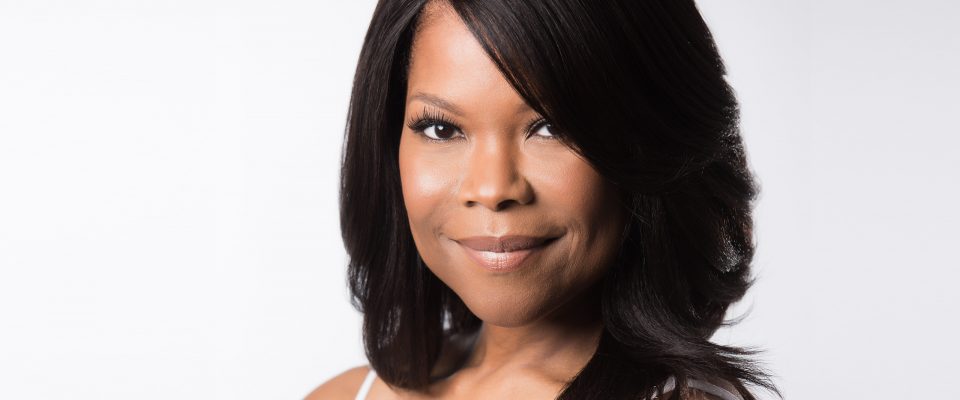 If you have seen OWN's hit drama series, "The Haves and the Have Nots" you probably love to hate Veronica Harrington. You will not find a colder, more poised female villain than veteran actress Angela Robinson. For five seasons audiences have enjoyed watching Harrington wreak unapologetic havoc on her husband, her son and anyone else who dares to step foot in her path.
As the cast prepares for new season, we asked Robinson to offer a glimpse behind the definitive badass exterior of the woman she's brought to life in OWN's answer to the prime-time soap opera.
Do you have any idea where Veronica's coldness comes from? Did something happen to her or did she experience trauma growing up?
Probably a little bit of all of that but the thing that drives Veronica is an unyielding need for control. She has to control everything around her in order to feel safe and that need ends up destroying her relationships.
In the first season, her relationship with her husband seems solid, but as time progresses he becomes a casualty of her antics. Did she love her husband?
Absolutely! She loves her husband, which is why she desperately wanted him to do what she wanted him to do. It's her way of protecting her marriage. After his first affair she felt betrayed and most likely insecure. After the second you see her become even more resolved. No doubt the fact that the women keep getting younger and younger play on her insecurities and add to them.
What does Veronica think about the other femme fatale on the show Kandace, played by Tika Sumpter?
She sees Kandace as a replica of herself. Kandace is obviously younger and has more of a heart than Veronica so she views her as a threat. Veronica lost that side of herself years ago, so Kandace actually has more hope to change than Veronica.
Veronica's relationship with her son is probably the most dysfunctional out of everyone. Do you think she had love for her son at all?
It's all about control for her. She had an idea of what her son's life should look like and when he didn't adhere to that, she set out to make him pay hoping that would shock him into obedience. It was more about her need to bring her version of who he was supposed to be than it was about homophobia. When there was an opportunity for a grandbaby she was optimistic because it gave her the chance to start over and erase her failure with her son.
You recently became a mother. How has that experience changed you?
It's absolutely wonderful. I enjoy seeing the world through his eyes. Many times as talent we can be self-absorbed, not because we want to but because our jobs require that we are paying attention to what we're eating, drinking, attending the right parties. Motherhood gives you an opportunity to take a step outside yourself and share your heart. There's nothing better.
You can catch the new season of "The Haves and the Have Nots" on Wednesday evenings, 9 p.m. EST on the OWN Network.