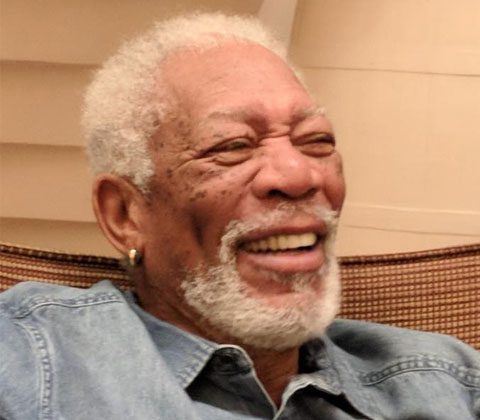 Oscar-winning actor Morgan Freeman was the subject of a courtroom outburst during the sentencing of the man convicted of killing his granddaughter. The victim, E'Dena Hines, 33, was stabbed to death by her boyfriend, Lamar Davenport, 33, on Aug. 16, 2015, in New York City, and was convicted of her murder in May 2018. Hines was the granddaughter of Freeman's first wife, Jeanette Adair Bradshaw. Freeman adopted Hines' mother, Deena Adair, when he married Bradshaw but allegations that Freeman was having a sexual relationship with Hines made the news when she was just 17.
Freeman has always denied that charge, but at the sentencing hearing for Davenport, his mother was removed after making an emotional outburst about Freeman. She yelled, "Morgan Freeman molested her and he caused this. He did this … He's [Lamar Davenport] innocent! It was an accident!"
During the trial lawyers for Davenport told jurors that Hines and Freeman had a sexual relationship. It was implied that as a result of the alleged relationship with Freeman, E'Dena Hines and Davenport dealt with crippling emotional turmoil.  When Hines was murdered by Davenport, he was high on PCP and reportedly yelled, "I love you. I always loved you. God would have wanted this" as he plunged his knife into her 25 times. Police took Davenport into custody and he was taken to a hospital and given sedatives. When he awoke, he screamed, "Why did this happen? No, no! Why God?"
Davenport and Hines lived in a $780K apartment paid for by Freeman, who also tried to support her career as an actress, model and youth activist. During the time she was with Davenport, he fathered multiple children with other women and struggled with drug addiction. Hines' family members were upset that the judge convicted Davenport of manslaughter and not murder. Davenport, 33, was sentenced to 20 years in prison for first-degree manslaughter after he being found not guilty of second-degree murder in May 2018.